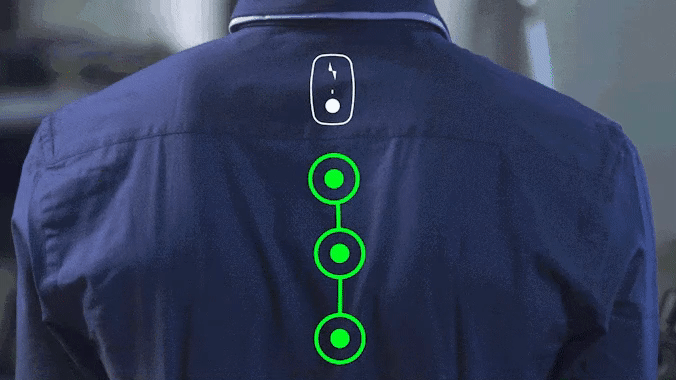 1. Upright Go: Fix your screen-slouch, correct your posture
Funding goal: $25,000
Total pledged: $790,000+
Deadline: May 10
The Upright Go is a wearable device created by Upright Technologies that is designed to correct a user's slouch with a small vibration. With an accompanying app, the device can train, track and improve posture by being a habit-forming device.
Upright Technologies claims that the Upright Go can prevent backache and muscular pain, strengthen back and core muscles, and train muscles to work efficiently and fight fatigue.
It works in 3 simple steps: turn the device on, attach it between the shoulder blades and plan to receive immediate feedback. It can be used while driving, walking, standing and sitting.
The Upright Go is water resistant and one-size-fits-all and has a battery that has 8 hours of use on a 45-minute charge.
If used with the Upright Go app, there are 2 modes that can be used: train and track. Train mode makes the device vibrate when it notices a user slouching or having incorrect posture. It saves that data to the app on a smartphone. The track mode won't alert the user of poor posture; it will track posture and convert that into an infographic on the app.
Read more about the Upright Go.