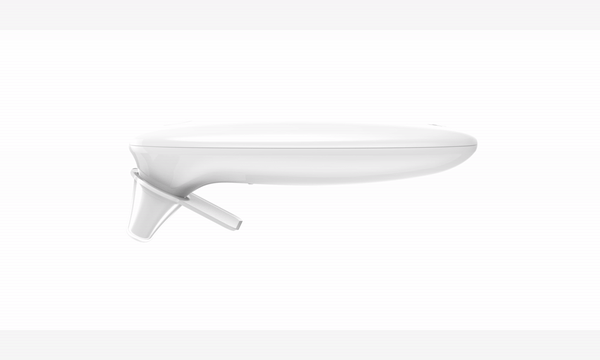 4. Earmo: The most intuitive smart ear thermometer
Funding goal: $35,000
Total pledged: $39,000+
Deadline: May 12
Earmo is an ear thermometer that claims to give users an accurate reading in 1 second.
The device features a touch LED screen and an accompanying Earmo smartphone app. The LED screen allows the user to view temperature readings in the dark and can show the user past measurements. The embedded highly sensitive infrared temperature sensor allows for the thermometer to be accurate within ±0.4℉.
Earmo's smartphone app also gives suggestions for what a user should do to combat high temperatures. Users can also share the temperature data directly with doctors through text messages or emails from the app.
The thermometer also doesn't use lens filters, and the probe tip can easily be cleaned with an alcohol wipe. The probe's tip is also small enough to fit in a baby's ear.
To get a reading from the Earmo, users turn the device on and swipe to set temperature unit, gently pull back ear, insert Earmo and press button. Results will be shown on the LED screen after 1 beep. Swipe up or down to see the last 5 temperature readings.
For first time use, press the button and swipe left/right on the screen to set and confirm temperature unit ℃/℉. Gently pull ear back, insert Earmo and press the button. After single beep sound, the result will be available on the screen. Swipe up/down to see 5 sets of temperature recordings. Connect with Earmo app to get more information.