Eyenovia
New York City
Founded: 2014
Eyenovia, which went public in January with a $35 million IPO, is developing a device to deliver small doses of drugs to the eye.
The company uses a piezo-electric dispensation technology to deliver microdoses of drugs topically to a patient's eye. The device can track patient compliance and is designed to help avoid the adverse events linked to treating eye diseases, which Eyenovia hypothesizes are due to the large volume of drug delivered via traditional eye droppers.
Eyenovia is working on late-stage trials for three of its products, including its chronic angle closure glaucoma device, MicroProst.
The small, N.Y.-based startup is reportedly pursuing a 505(b)(2) pathway with the FDA, since just the pharmaceutical component of its drug-device offering actually comes into contact with the patient's body.
–Sarah Faulkner, Associate Editor
Last Chance to Save for DeviceTalks Boston!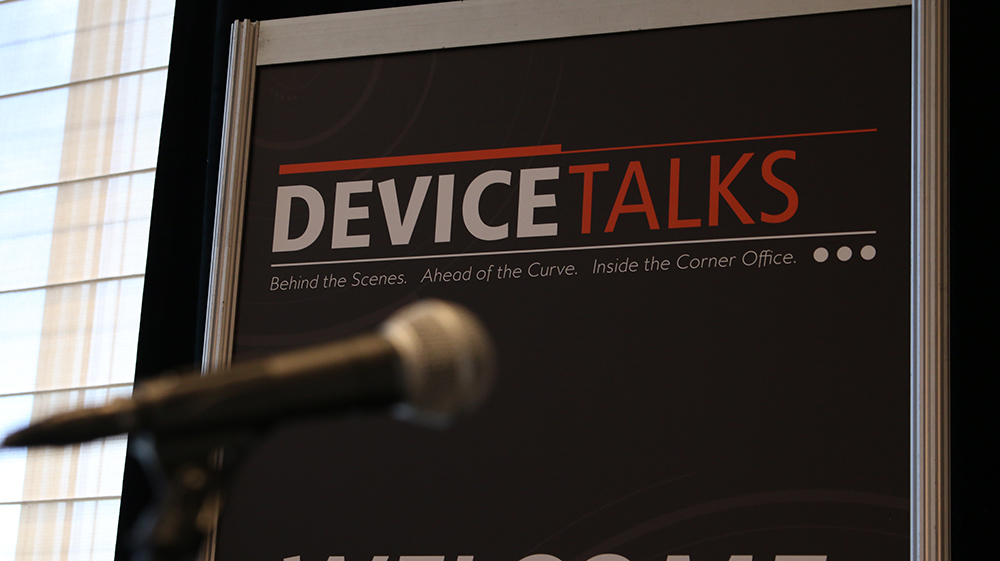 Early rates for DeviceTalks Boston end August 15th.

Don't miss the chance to save $100 and join top medtech innovators including leaders from Hologic, Google, Gray Matter, TransEnterix, NxStage Medical, Smith & Nephew, HeartFlow, Dynatronics, Johnson & Johnson, Allied Minds, and many more.

View Full Agenda

Register today to save. Use code LASTCALL to save an additional 10%.


Pages: 1 2 3 4 5 6 7 8 9 10 11 12 13 14 15 16 17 18 19 20 21