The 2017 Excellence in Surgical Products Awards will be presented in the November/December issue of Surgical Products. Leading up to the publication of that issue, nominees will be featured on the Surgical Products website. The submission form is available online, and nominees for this year's awards are accepted through September 29th.
Category: INFECTION CONTROL
Product description and innovation synopsis:
The Semmelweis Scanners provides immediate evaluation of hand hygiene under non-invasive UV lighting relying on digital imaging and image-processing. The system records each hand hygiene event per person, and generates statistics to the management fostering continuous quality improvement. It provides immediate feedback on the actual hand hygiene performance, resulting in a rapid improvement of the healthcare worker's compliance with the protocols. Implementing a scientifically validated training method, the users learn the correct hand hygiene technique quickly, while performance data can be shared instantly, aggregated and presented, even on the mobile devices on the management.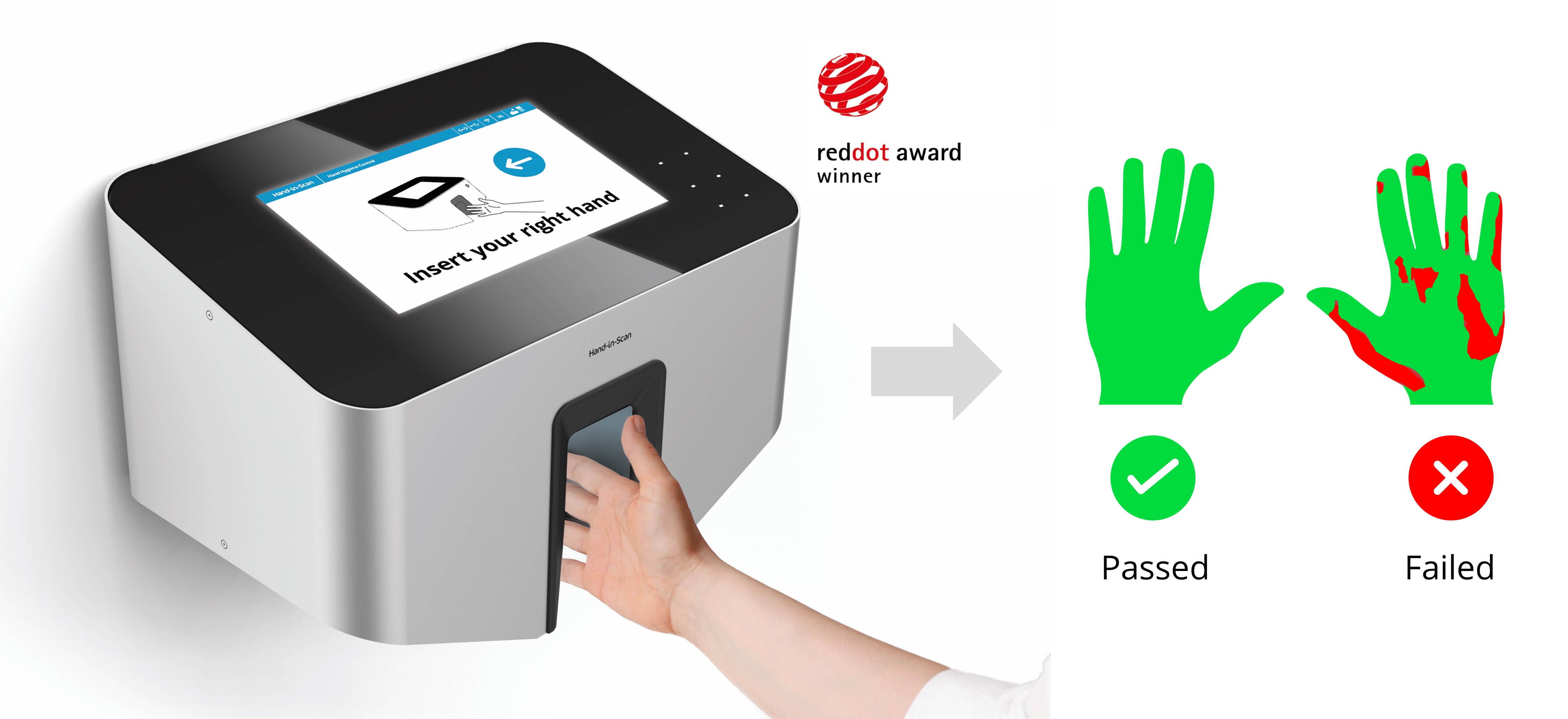 What sets this product apart from others available in the industry?
Semmelweis Scanner is the only existing system that objectively evaluates the hand hygiene performance, with higher cost effectiveness and less human effort. The innovation fosters the long anticipated technology-induced behavioral change in infection control. Despite the various electronic compliance monitoring systems, only Semmelweis system offers a direct hand washing technique performance assessment. It is supported by a dozen peer reviewed studies and protected by a handful of patents.
How does this product benefit the surgical team and aid in better outcomes?
Despite the various electronic compliance monitoring systems, HAI is still a major issue, and the Semmelweis System is delivering the first IT-based, innovative solution for hand hygiene technique assessment. Surgical scrubbing is a crucial element of the OR workflow, while it had traditionally been neglected regarding its teaching and controlling. Gloves only provide 70 percent protection, thus the OR staff needs the reinforcement on their hand hygiene performance, while the management needs quality assurance regarding the hygienic processes — both delivered by the Semmelweis System. Lower infection numbers are a key indicator of a safer care.