Product description and innovation synopsis:
The laparoscopic trocar incision closure device is used to quickly and safely close trocar incisions. It facilitates fascial closure and features a flush port for easy cleaning and sterilization. It also features a three millimeter diameter, precision spring-action tip with a platform for puncture and suture grasping. It is available in bariatric length. Various styles are available and suture cones are available separately.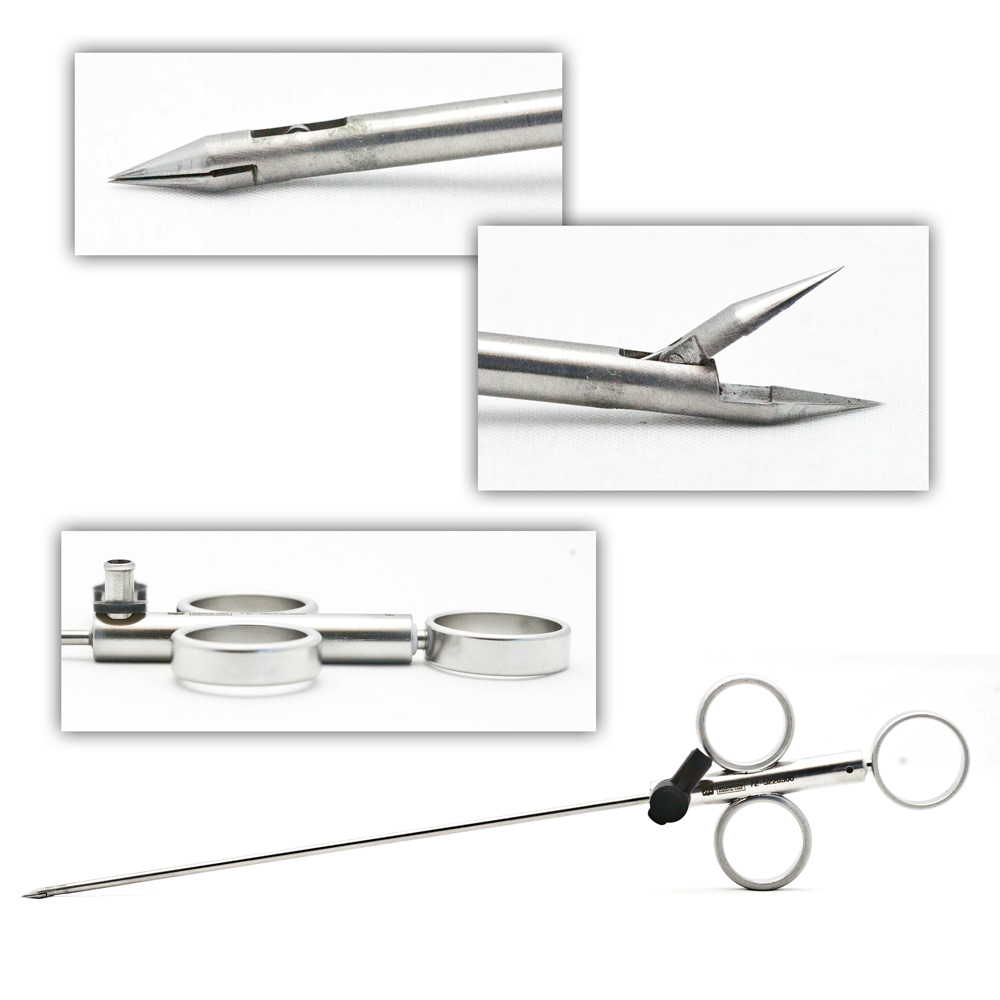 What sets this product apart from others available in the industry?
The laparoscopic incision closure device is reusable, saving thousands of dollars a year compared to the cost of comparable disposal devices.
How does this product benefit the surgical team and aid in better outcomes?
This multi-use instrument is a direct replacement for single use systems. In addition to the cost savings, surgeons who prefer the feel of a sturdier reusable device consider the trocar incision closure device an improvement over the single-use alternative.