The 2018 Excellence in Surgical Products Awards will be presented in the November/December issue of Surgical Products. Leading up to the publication of that issue, nominees will be featured on the Surgical Products website.
Category: Patient Prep and Recovery
Product description and innovation synopsis:
3M SoluPrep Film-Forming Sterile Surgical Solution is the first and only FDA-approved surgical prep with a sterile solution. This new prep is a CHG- and alcohol-based patient skin prep that offers broad spectrum bacterial quick kill and 96 hours of antimicrobial persistence. The new prep leverages 3M's expertise in polymer and adhesive technology in the form of 3M Prep Protection Film. This proprietary film helps the CHG active ingredient stay on the skin, as the solution dries to form a durable film on the skin — the film is water-insoluble so the prep doesn't dissolve with contact with water.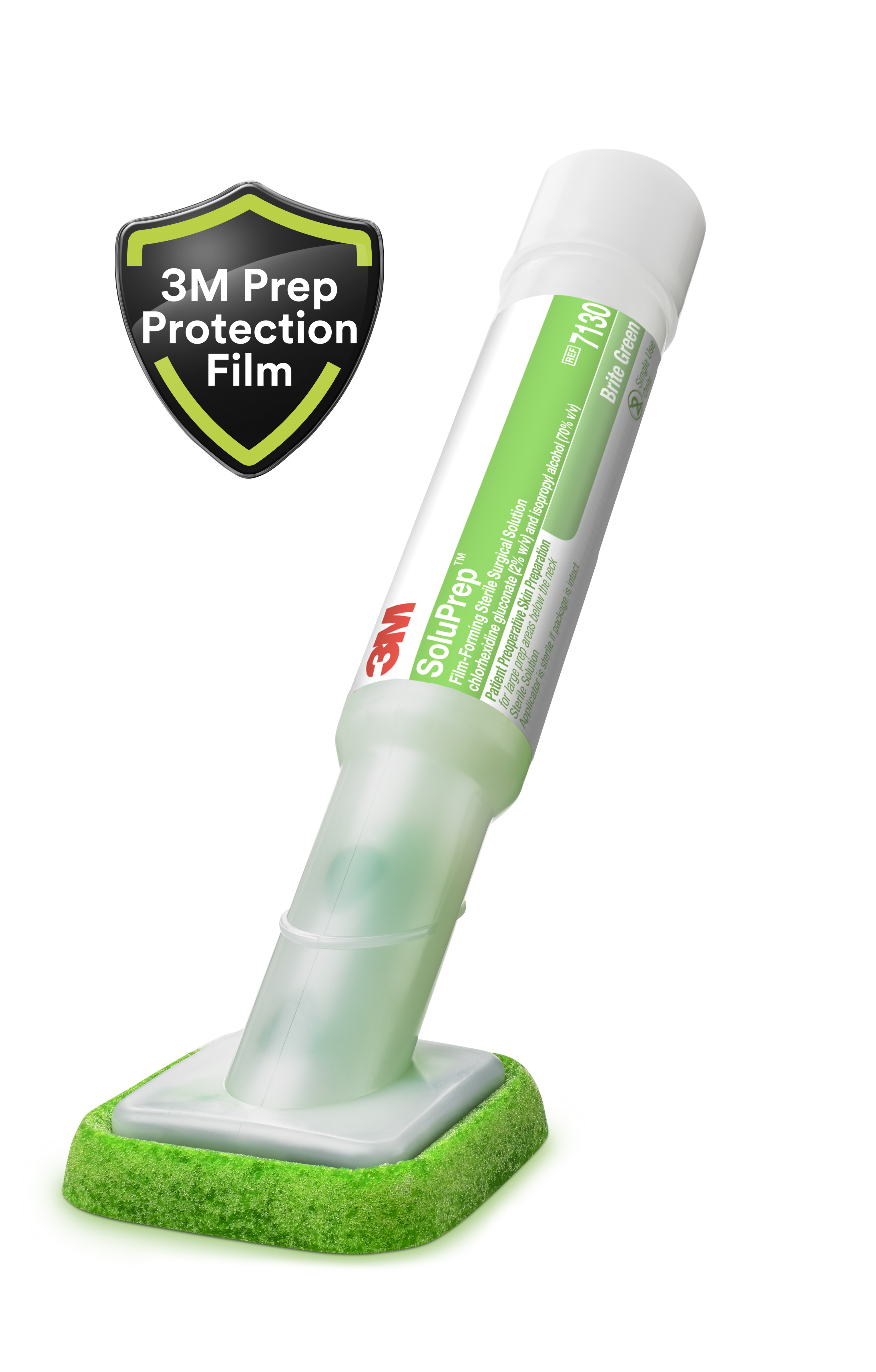 What sets this product apart from others available in the industry?
In early comparison studies to the other CHG prep on the market, SoluPrep Film-Forming has shown more CHG remains on the skin after simulating surgical conditions and that the high viscosity of the prep helps minimize runniness. Nurses assessed the bright green tint as easy to see on all skin tones, and easier to see on dark-toned skin.
How does this product benefit the surgical team and aid in better outcomes?
At 3M, we apply 3M Science to deliver safe and effective solutions that improve patients' lives and outcomes. 3M is always looking for ways to arm our clinicians with the most advanced infection prevention tools. New technologies like 3M SoluPrep Film Forming Sterile Surgical Solution help reduce factors that can potentially cause surgical site infections -providing clinicians an opportunity to better care for patients.