Forced-air warming is a commonly employed method for keeping patients safe from body temperature drops that occur when they're anesthetized during surgery. Devices such as the Bair Hugger System, manufactured by 3M, are practically ubiquitous in hospitals, where they're used on a daily basis to aid in vital patient temperature management.
In recent years, those devices have come under criticism from those who maintain the moving air can contribute to a risk of surgical site infections. Perhaps by no coincidence, some of those criticisms have been leveled by manufacturers offering an alternative to forced-air warming systems.
To get the perspective of strong advocates on the safety and value of forced-air warming devices, Surgical Products interviewed Al Van Duren, the scientific affairs director of the infection prevention division of 3M.
Why is it important to prevent hypothermia during surgery? What are the benefits?
The evidence is clear that patients benefit from warming therapy before, during, and after surgery. A large number of scientific and clinical studies have shown that maintaining a patient's normal body temperature (normothermia) correlates with decreased surgical site infection (SSI) rates — and that it can also help reduce blood loss, shorten the length of hospital stays, and help hospitals avoid additional costs. Patient testimonials also show that warming therapy can increase patient comfort and satisfaction. That is why patient warming has become an integral part of infection prevention practice.
What is the most widely used method of patient warming?
Forced-air warming is the most researched and by far the most widely used method for patient warming in the United States and worldwide — because it works. The 3M Bair Hugger system is used by 8 of the top 10 orthopedic facilities because it's safe and effective. In fact, more than 200 million patients have been successfully warmed in surgery over the past 30 years. The Bair Hugger system's safety and efficacy is evidenced in more than 170 clinical and scientific studies. 3M is dedicated to patient safety and working hard every day to continue being the innovative leader in this important medical device category.
Some people allege that forced-air warming may actually increase infection risk? Is that true?
There is absolutely no evidence — not one scientific study — that shows the 3M Bair Hugger system causes or contributes to surgical site infections. On the contrary, there are many studies that show that maintaining normothermia can improve outcomes and that the Bair Hugger system is an effective means of doing so.
For example, let me cite a review from November 2015, by the Duke Infection Control Outreach Network: "To the best of our knowledge, no adequately powered, properly controlled, statistically significant, reproducible study has been published that demonstrates an increased risk of surgical site infections due to the use of forced-air warming (FAW) devices…. We believe that it is reasonable and appropriate to continue to use FAW warming devices."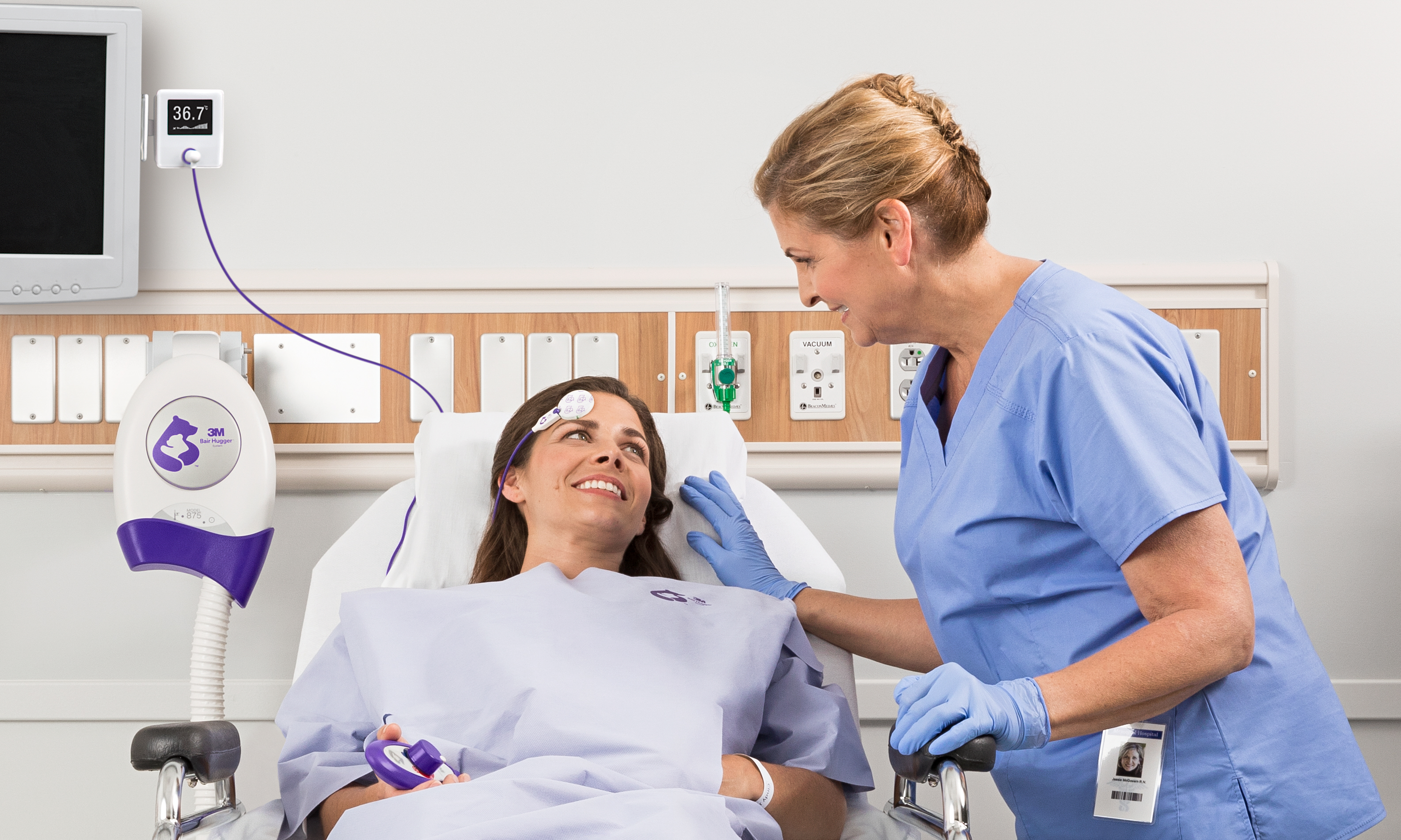 What is the position of regulatory agencies, such as FDA and CDC?
The Bair Hugger system is an FDA-cleared device.
Unfortunately, a competitor of 3M, Augustine Temperature Management, has inaccurately claimed the CDC and FDA have warned people to avoid the use of forced-air warming devices. The CDC and FDA have done no such thing. The competitor selectively highlighted phrases from CDC meetings and publications regarding water-based heater-cooler units used in cardiac procedures — not forced-air warming devices. An article about airborne contaminants in a CDC publication specifically notes that "there appears to be no definite link for surgical site infections'' from forced-air warming devices. We stand by the safety and efficacy of 3M products, including the Bair Hugger system.
Are there new developments in forced-air warming? What's the latest?
We remain confident in this technology as do our customers — and we continue to innovate with them in mind. We recently introduced the 3M Bair Hugger Multi-Position Upper Body Warming Blanket for surgical cases that are more difficult to warm due to the lack of available skin surface area. We engineered the new blanket so that it can bend and conform to the patient's body position while providing uniform temperature therapy. We're already getting a lot of positive response from the medical community. It's great to be part of a company with thousands of scientists and engineers, in world-class laboratories, working every day to help healthcare professionals get the best possible outcomes.
This article originally appeared in the January/February 2017 issue of Surgical Products.