Surgeons have a remarkable array of technological tools at their disposal. Since laparoscopy and robotic-assisted techniques put them at a further physical remove from the patient, it's critical that those technological tools don't compromise care. That's the driving concern that led to the creation of FloShield.
A winner of the Surgical Products ESP Award, the FloShield product line promises continuous vision clarity during laparoscopic surgery by keeping the lens defogged and clear of other substances that can impair a surgeon's view. FloShield is a product of Minimally Invasive Devices, a company based in Columbus, Ohio.
Surgical Products recently spoke with Wayne Poll, MD, the founder and CEO of Minimally Invasive Devices, about the development of FloShield, the ongoing research into its benefits, and the future of laparoscopic and robotic-assisted surgery.
Can you provide some general background on yourself and on FloShield?
I trained as a urologist in the mid-1980s. Early on in my career, in 1991, I started doing laparoscopic surgery. Then in 2000, I really turned my career entirely over to laparoscopic and robotic surgery, did a lot of teaching. I noticed that everyone — myself, everyone I taught — was very frustrated by the fact that much of the case you're looking through a smear on the lens and having to constantly take out the scope and clean it, frequently at very inconvenient times when you'd rather be concentrating on surgery. It was well known in various surveys that surgeons found that losing vision and taking out the scope to be their most frustrating problem in surgery, and so I started my company to solve that problem. And, very briefly, virtually every technology right now assumes the lens will get dirty and "you're going to have an unclear view." It's just how much can you tolerate before you take out the scope and clean it.
No company had really commercialized successfully a way to clean the scope inside the patient. We went one step further. Our goal was to develop a product that prevents the lens from getting dirty in the first place. The ideal lens would somehow have an invisible force field over it that helps guard it from even getting dirty. And that's what we've done. We used the flow of CO2 as a shield over the lens. That's why we call it FloShield. Our product is the first proactive vision protection solution instead of a reactive vision recovery system. Far better to not lose vision than to lose vision and have to stop surgery and take out the scope and clean it.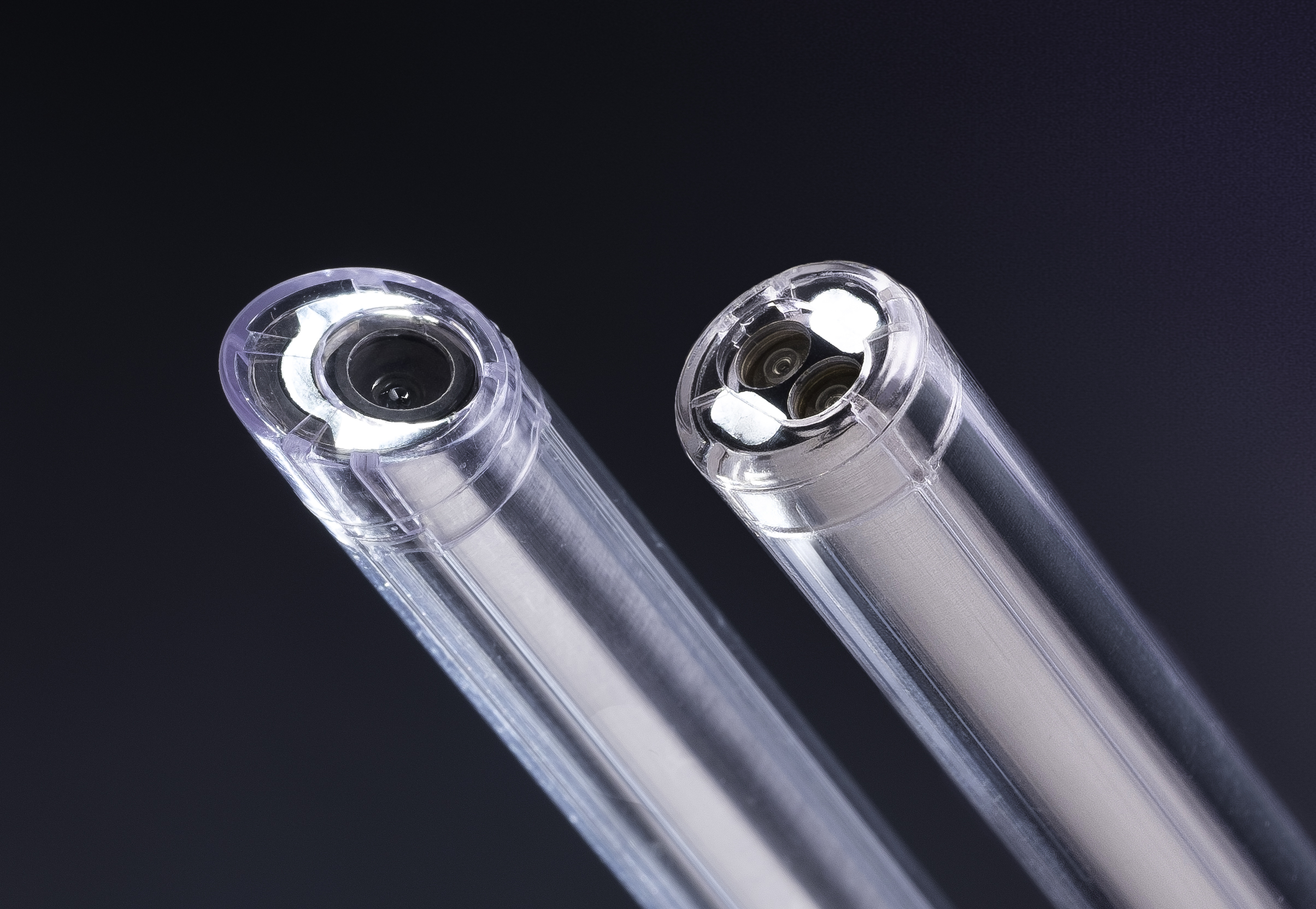 Tell us about the recent study that demonstrated the benefits of using FloShield with robotic surgery.
In robotic surgery, the surgeon is not at the tableside. They're not in the sterile field, they're off at a console. So surgeons feel that much less control over what's happening on the operative field. In regular laparoscopy, because they're sterile, surgeons can grab the scope themselves, pull it out, clean it, and put it back in. But in robotic surgery, not only is removing the scope much more complicated because it's such a big scope and it's attached to the robot, but you're depending on other people to know how to clean it and replace it quickly. In addition, you've got binocular lenses, so if you clean one and somehow don't clean the other well, having a dirty lens on one side and clean lens on the other is actually disorienting to the surgeon.
So we developed FloShield for one of the robotic surgery scopes as well. What that study showed was a significant decrease in scope removals, which means a significant decrease in loss of vision. In that particular study, the surgeon experienced what's called a "red-out" (a bleeding vessel that covers the lens of the scope) which completely obscured vision of the surgical field during one of the procedures. FloShield was able to clean the lens quickly, in a few seconds, and enable the surgeon to stop the bleeding. And he told us that if not for FloShield the bleeding was enough that he would have had to quickly pull out the robot and do what's called an open conversion. He was able to stop the bleeding very quickly and prevent converting the patient to major surgery. So that's really what that study showed. In those robotic cases, decreased vision loss, decreased scope removal, and, in that case, there was a real advantage to at least that one patient.
Can you talk about how FloShield offers additional levels of safety for the patient?
You'll see a lot of good work done with HD monitors, bigger monitors, 4K monitors, binocular lenses, and 3D. But the limiting factor — the Achilles' heel right now in surgical imaging — is not pixels or the monitor. It's, "Is the lens clean?" No matter how HD or 4K you are, if you've got a smear of fat on the lens, you've got a blurry image. A recent study done in Britain showed that in 37 percent of the case the surgeon was looking through a blurry image, a non-clear view. That's a big deal. And only something like 56 percent of the time the image was actually clear. 7 percent of the case was spent just cleaning the scope. So we think that the next advance in surgical vision is self-cleaning optics that actually prevent the lens from getting dirty.
With both laparoscopic and robotic-assisted surgery, there's a certain amount of distance already in place between the surgeon and patient. If there's a problem with the lens, you've given away one of your key tools to judging how the surgery is going. Do you think that gets at the main advantage of FloShield?
With laparoscopic surgery, you don't have the benefit of being able to feel tissues. Surgeons do a lot of open surgery literally by feel: tissue separation, what tissue is firm, literally feeling the pulse of blood vessels. The laparoscopic surgery, you lose all of the tactile clues, so you're completely dependent on the quality of the vision. And an accurate surgery is done by very carefully identifying the planes between different tissues. If you have a less clear image, you cannot operate as precisely. Surgeons do tend with a clear image to operate more meticulously than if they do not have a clear image.
No surgeon wants to feel like the case is out of their control – out of their control is not good for the patient. The more surgeons feel in control, away from the edge of control, the more comfortable they are offering these procedures to their patients. So whether it's good energy devices, good vision, or good stapling devices, the better the products are, the more surgeons feel like they can stay away from the edge of control, and the better the surgery they can do.
Any final thoughts?
I think that the standard of vision in ten years will be that a perfectly clear image is expected, and surgeons will look back with disbelief, like with many other technologies, that they ever used to operate with a smear on the lens and used to repeatedly interrupt surgery to take out the scope and clean it.