Using UV light to bolster disinfection processes in hospitals is not a new concept. Multiple manufacturers offer their own versions of devices that bathe spaces in a blue glow to help eliminate harmful bacteria, but Indigo-Clean has developed a truly novel approach. As opposed to the light towers that are wheeled into place for a limited time in vacated spaces, Indigo-Clean is installed in such a way that it provides environmental disinfection continuously.
Indigo-Clean is embedded in the overhead lighting in a room, and it runs nonstop. Instead of the more familiar UV light, the Indigo-Clean approach uses a 405 nanometer wavelength to automatically, safely, and continuously disinfect the air, as well as both hard and soft surfaces.
"When you're in the room, it's regular white light," explains Cliff Yahnke, PhD, Director of Clinical Affairs for Indigo-Clean "But there's some of this antimicrobial blue light mixed into it. Your eyes don't pick that up, but the bacteria of course do."
Since it appears to the human eye to be no different than any other artificial lighting, the technology can provide a continual reduction in bacteria, even as healthcare staff are actively tending to patients.
Indigo-Clean operates at different settings to adjust for shifting situations in the space.
"And then when the room is unoccupied, we use the fact that lighting can be automated to change from one level of illumination and disinfection to an entirely different level that's all disinfection," Yahnke says. "You don't need illumination in that case because no one's in the room."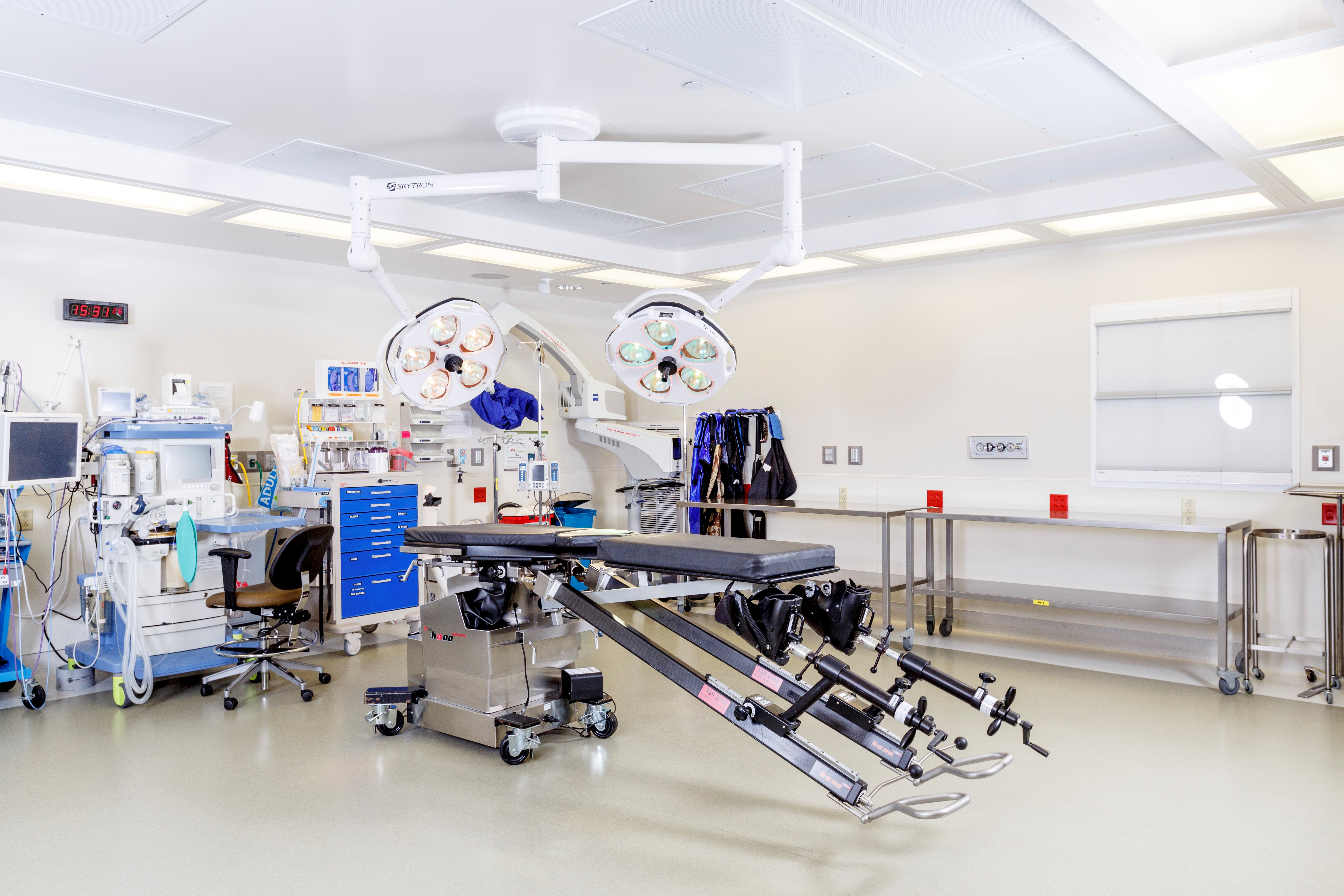 The parent company of Indigo-Clean is is Kenall Manufacturing, which has been making lights for over fifty years. Ready access to Kenall's highly engineered lighting solutions makes it simple for Indigo-Clean to work with facilities to develop automated systems that make adjustments to light configurations based on time of day or room usage.
"Motion detectors can be set up, so if someone walks into the space, the light flips from blue to white," says Yahnke.
Where Indigo-Clean has been installed in the field, positive results are already coming in. Lynnelle Murrell, director of infection prevention at Maury Regional Medical Center in Columbia, Tennessee, says her facility added Indigo-Clean to several rooms as part of an aspirational effort to bring their percentage of surgical site infections (SSIs) down to zero.
After a year of collecting outcome data at Maury Regional, Murrell says they found a 73 percent reduction in SSIs in treated rooms. As with similar UV light solutions, the Indigo-Clean was employed as a supplement to established cleaning protocols using bundles.
"The surgeons are really excited about it," says Murrell. "They want all of the ORs to have this kind of technology. As far as the staff goes, there's nothing they have to do on a day to day basis, and so of course that's something they're happy for. You can't really add much to the plate in healthcare anymore and there's nothing you can take away. But you still have to continue making people safer."
In addition to the usual cleaning protocol — taking place before and after procedures — there's hope that the continuous aspect of the Indigo-Clean solution can provide an added level of protection, even in the midst of operations.
"Washing hands does only so much when skins cells are naturally shedding," Murrell points out. "About 10 percent of skin cells have viral bacteria on them."
Properly aligned ventilation systems should pull skin cells away from the sterile field, but since light-based disinfection solutions kill bacteria in the air as well on surfaces, Indigo-Clean provides a further level of protection. If the continuous nature of the technology helps nullify the bacteria on mobile skin cells, it would be a tremendous boon. Research on that possibility is ongoing.
What's known now is that a continuous, adjustable, light-based addition to disinfection processes can make a significant difference for hospitals, in several ways.
"Not only does it help reduce readmissions, but it also affects a hospital's public perception, their ability to demonstrate to potential patients that they're providing a cleaner, safer environment," says Yahnke.