Cleaning toilets isn't our favorite thing to do on the chore list, but it's especially disgusting with the apparent germ-infested toilet brush. Now, LUMI technology helps self-sanitize toilet brushes.
Normally, toilets are cleaned to pass visual inspection, but it doesn't necessarily protect us from the 3.5 million bacteria, per square inch, that our toilet houses. Right now, the system for toilet cleaning is what's known as the 'Germ Cycle.' Simply, germs and bacteria are relocated from one place to another, and never actually get rid of E.coli.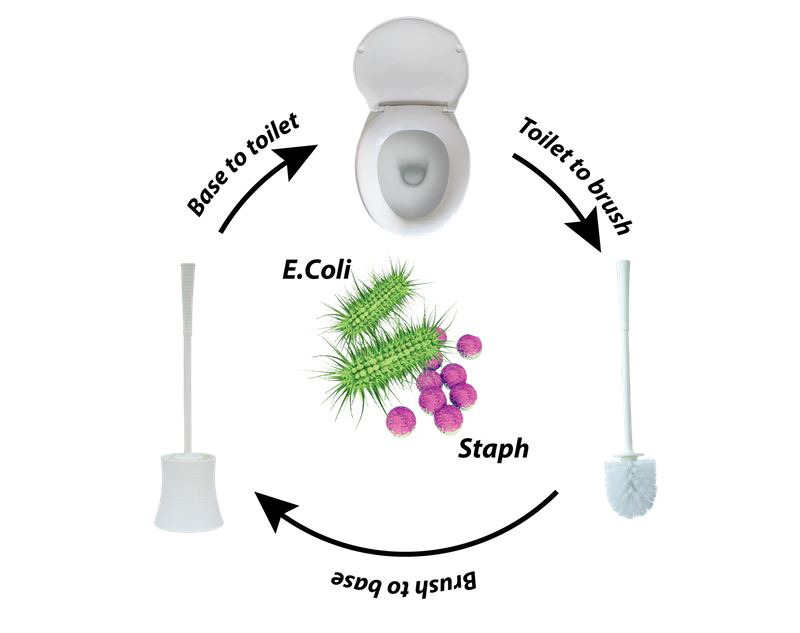 LUMI is a toilet brush base that uses UV lights to kill germs. When the brush is placed in the base, it goes through a germ-killing cycle. The LUMI base is coated with reflective aluminum to help maximize the effectiveness of the UV light.
The 265nm UV light wavelength is hardly visible to the naked eye, and additional blue LEDs have been added so users know when the five-minute cycle has started and when it's finished. Blue light has also been shown to stunt growth in E.coli and staph, so it has a multi-purpose.
Also, no need to worry about your toilet brush falling over and leaking bacteria. The drain vents get rid of any dirty water. The main brush chamber allows the brush to dry completely, but the weighted base will prevent it from tipping. Lastly, instead of throwing away the entire brush if it's seen its last days, you can simply replace the head.
LUMI could potentially help bathrooms in schools, hospitals and libraries mitigate germ spread and promote healthier cleaning techniques.