The Association of periOperative Registered Nurses (AORN) is well-known for their extensive efforts around ensuring patient and staff safety in healthcare settings. Of late, the organization has launched a concerted campaign to address concerns related to surgical smoke.
"The AORN Foundation was fortunate to receive support from Medtronic that enabled our association to develop the resources facilities and surgical team members need to become educated on the risks of exposure to surgical smoke," notes Mary J. Ogg, MSN, RN, CNOR, senior perioperative practice specialist, AORN. "With that support, AORN created the Go Clear Award program to give surgical team members and administrators tools to establish and maintain a safe surgical setting."
Ogg explains that the smoke generated by the use of electrosurgical devices in the OR is comprised of a combination of volatile organic compounds, hydrogen cyanide, carbon monoxide, viruses, bacteria, blood fragments, and aromatic hydrocarbons such as benzene and toluene. These components are worrisome on their own, and the scientific community is only beginning to understand how they might combine to pose an even greater threat to OR staff.
"Using an electrosurgery device on one gram of tissue is akin to inhaling the smoke from six unfiltered cigarettes in 15 minutes," says Ogg. "While the long-term effects for healthcare workers exposed to surgical smoke is still unknown, there is an extended list of short-term effects. For example, perioperative nurses experience twice the incidence of many respiratory problems as compared to the general population."
Part of the campaign is centered around helping legislators and regulatory officials understand the impacts of surgical smoke. To learn more, Surgical Products interviewed Danielle Glover, associate director of AORN government affairs.
What efforts are undertaken by the AORN Government Affairs office in pursuit of the goal of eliminating surgical smoke?
AORN Government Affairs advocates for perioperative nurses, patients, and the entire surgical team in state policy arenas nationwide. Our team supports legislative and regulatory initiatives for safe perioperative work environments, which includes eliminating surgical smoke.
We work with our nurse members in each state to decide the best path toward the goal of eliminating smoke in the OR. Operating rooms are not often areas people are familiar with since they are closed off from the public.
We are committed to informing legislators and regulators about the dangers of surgical smoke and the serious health risks it causes.
When it comes to healthcare, legislators often focus on patient safety. Do you find that government officials are beginning to better understand the importance of worker safety in healthcare?
With the legislators I've worked with, I believe they are understanding the importance of worker safety in healthcare and are starting to understand the link between worker safety and patient safety.
Lawmakers generally understand the dangers of tobacco and are often aware of legislative actions taken to reduce public exposure to tobacco because of those dangers. When lawmakers realize surgical smoke has the same chemicals as tobacco smoke in addition to aerosolized blood, live viruses, and cellular debris they are often surprised nurses still work in an environment where they may breathe this in on a regular basis.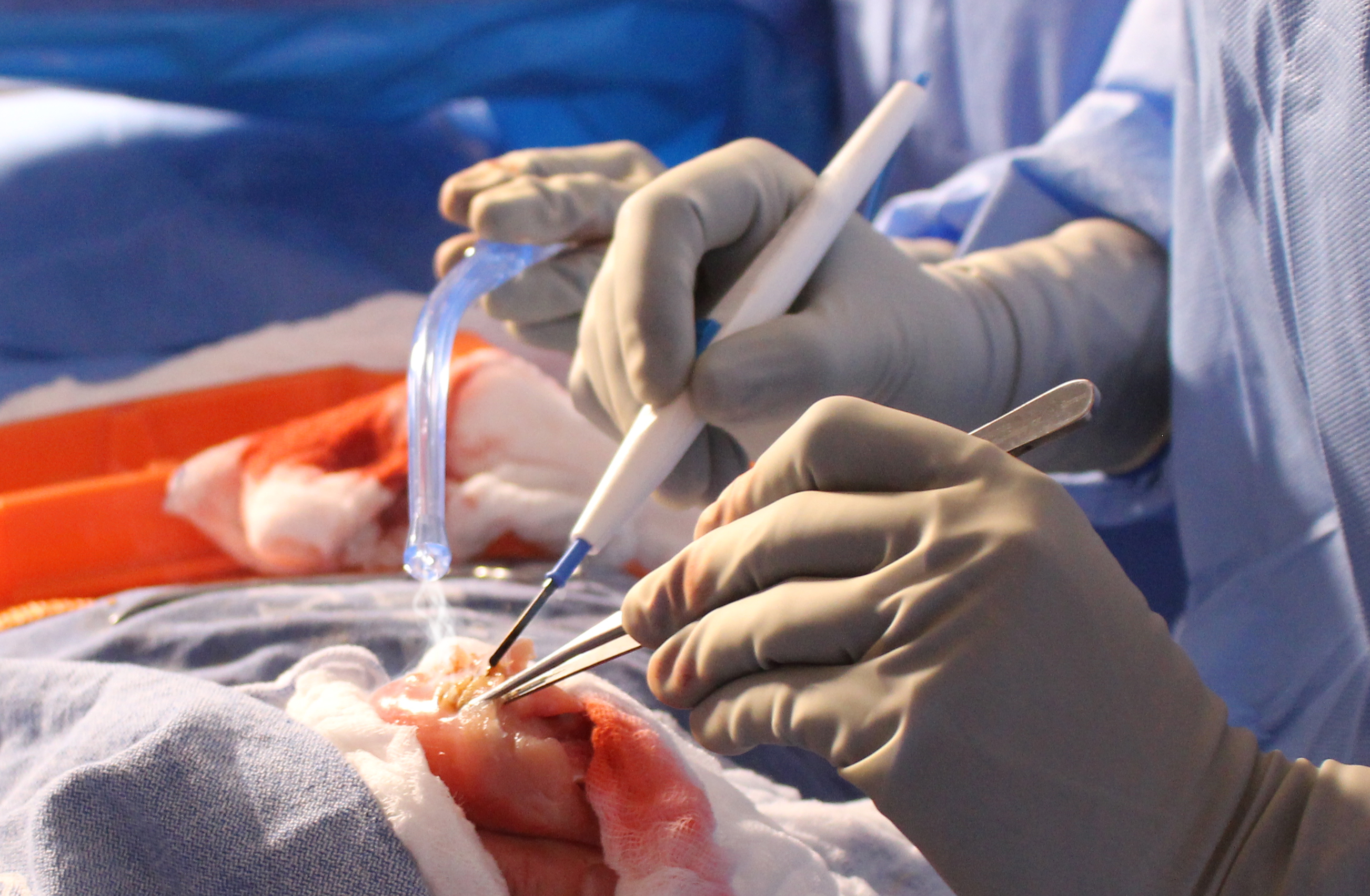 What recent successes have you had in advocating for smoke-free surgical spaces?
Since AORN announced the Go Clear program almost two years ago and began education-based communications to our 42,000 periop nurse members and their OR teammates, 230 facilities and 20,000 perioperative professionals have enrolled.
On the legislative front, Rhode Island is leading the way by becoming the first to require facilities to adopt policies ensuring the elimination of surgical smoke. This state-led action has helped increase awareness nationally and, we hope, it will inspire facilities or states to create a smoke-free environment for their healthcare workers and patients.
Moving forward, what goals do you have around the smoke-free OR effort?
AORN will continue in our work to educate surgical team members about the hazards of smoke. We want them to understand the risk of exposure and know there are free resources available to help them achieve smoke-free ORs. Their health, and the health of their patients, depend on all operating rooms across the country committing to maintaining a smoke-free environment.