In a wide range of procedures, the shift from open surgery to a less invasive approach is all but complete. There are still those areas, though, where opting for minimally invasive surgery can be a tough sell for both doctors and patients.
As an ambulatory surgical center practice with multiple locations nationwide, Laser Spine Institute has a vested interest in arguing for the efficacy of minimally invasive spinal surgery, but they've also got the accumulated data needed to properly evaluate outcomes. Earlier this year, they released a research analysis that sorted through the results of 500 patients who were treated for lumbar spinal stenosis.
To learn more about the study, Surgical Products interviewed Reginald J. Davis, MD, FAANS, FACS, the director of Clinical Research at Laser Spine Institute.
What can you tell our readers about the study recently released by Laser Spine Institute?
Our new research analysis, titled Advantages of Minimally Invasive Decompression Through Laminotomy and Foraminotomy, evaluated 500 Laser Spine Institute patients suffering from lumbar spinal stenosis over a two-year period and found substantial benefits for patients who underwent outpatient minimally invasive spine surgery for a laminotomy foraminotomy decompression (LFD) procedure with us.
One of the most compelling aspects of the study is that the patients studied were consecutive and were analyzed regardless of pathology, age, weight, or any other factors. We are excited about this research because it reaffirms the efficacy of spine surgery performed in an ambulatory surgery center setting and the advantages of minimally invasive spine surgery overall.
What are the benefits of a minimally invasive approach to spine surgery for surgeons?
The benefits of a minimally invasive approach to spine surgery, for both surgeons and patients, is well recognized and documented in the literature. In general, minimally invasive spine surgery utilizes a smaller incision and involves less tissue dissection than traditional spine surgery. As our study demonstrates, this distinction alone results in reduced muscle and soft tissue damage, reduced blood loss and structural disruption, shortened recovery time, and more rapid return to usual activity. Typical exposure to hospital pathogens and other hospital related complications and adverse events are completely avoided in the ambulatory surgery setting.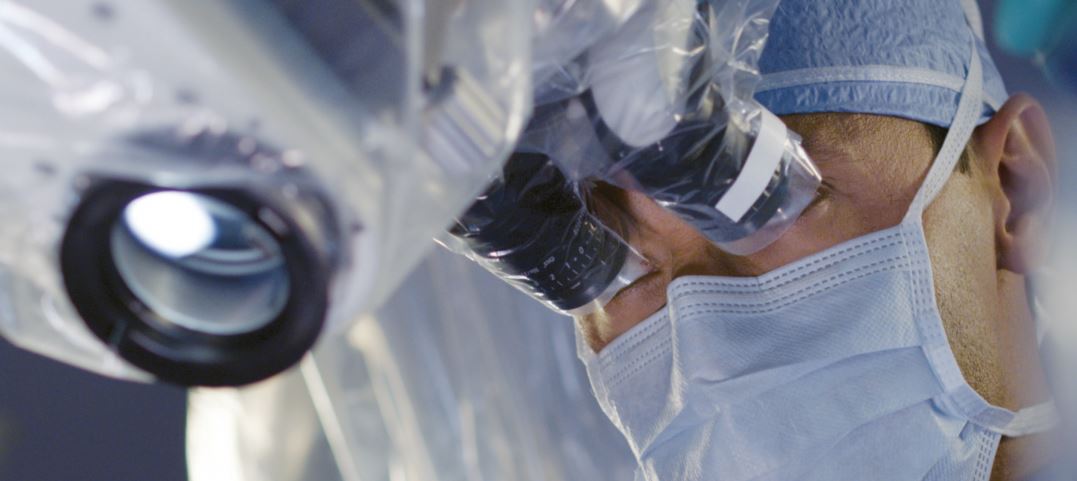 How are the pre-surgery and recovery processes different for patients who undergo minimally invasive spine surgery?
The pre-surgery process from minimally invasive spine surgery is very similar to that for open back surgery. In both instances, patients are carefully studied and examined. Once deemed an appropriate candidate for surgery, they are thoroughly screened for medical and safety consideration. If anything, ambulatory surgery criteria tend to be more stringent to ensure patient safety and favorable outcome.
Likewise, the recovery processes are comparable. Both require a period of postoperative rest and recovery prior to resuming normal activity. In the case of minimally invasive spine surgery, this period of time is often much less than with open surgery.
With outpatient minimally invasive spine surgery, patients do not need to spend the night at the center and spend less time in operating and postoperative rooms. Our minimally invasive spine surgery patients generally have a small incision and shorter recovery time, which allows them to get back to their jobs and families faster.
What are other key takeaways from this study?
While open back surgery has traditionally been the treatment of choice for lumbar stenosis, the study shows that minimally invasive spine surgery should be considered an optimal method of treatment. The smaller incision, more direct technique and reduced trauma to the muscle and supporting tissue with proper expertise produces sufficient decompression with significant reduction in levels of pain and disability.
Additional key findings from the report show that, in comparison, Laser Spine Institute's minimally invasive treatment of lumbar stenosis reflected short operative times, minimal blood loss, a significant reduction in patient pain levels, as well as rapid return to work.
Anything else you'd like to add?
This study illustrates how our minimally invasive procedures are a safer and effective alternative to traditional open back surgery procedures.
No surgery is without risk — and patients should carefully evaluate all their options — but our minimally invasive spine surgery is often the clinically appropriate first choice and provides many advantages versus open neck or back surgery.