With NHS contracts for Picture and Archiving Communication
Systems (PACS) expiring in 2013, healthcare IT leaders
contemplating the future of their PACS environments can join
BridgeHead Software to explore how VNAs can improve their
Electronic Patient Record infrastructures
Ashtead, UK – Wednesday 1st June – BridgeHead Software,
a leader in healthcare data and storage management, is hosting a
series of lunchtime seminars at the UK Radiological
Congress 2011 to present an alternative view of what a Vendor
Neutral Archive (VNA) is and explain how VNAs can help the NHS. The
'VNA Redefined' Clinics, which will take place daily at
the Manchester Central Convention Centre on June 6 – 8 at
12:15 – 13:15, will explain how VNAs can help the NHS improve
the cost, protection, security, interoperability and management of
their medical images, Electronic Patient Records and administrative
files.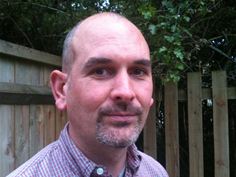 Jamie Clifton
Within the seminar, BridgeHead Software will outline some of the
key characteristics of a VNA as well as exploring the challenges
PACS owners are looking to solve. BridgeHead will also demonstrate
that data protection should not be considered separately from the
VNA, but rather as an integral part of it.
Furthermore, BridgeHead will share their view that
vendor-neutral archiving is not exclusive to medical images.
Although the term 'VNA' is often used to describe the
sharing and accessing of diagnostic imaging data across different
systems, BridgeHead points out that other clinical and
administrative data would also benefit from being in a controlled
and regulated archive. BridgeHead believes a true VNA
includes the vendor-agnostic storage and management of all data
across the entire hospital, including emails, spreadsheets and all
other patient and administrative information.
Jamie Clifton, Director of Product Management, BridgeHead
Software, said, "BridgeHead's 'VNA
Redefined' Clinics present a great opportunity for radiology
leaders to explore how diagnostic imaging fits into the bigger
picture of healthcare IT. With 2013 looming, and the contracts for
the National Programme for IT ending, many NHS trusts and private
hospitals are currently evaluating their options regarding their
future PACS environments."
Clifton continued, "Healthcare IT leaders in this
position often come across the term 'Vendor Neutral
Archiving'. My opinion is that a true VNA will take into
account the storage and management of all data across the entire
hospital, rather than focusing solely (or primarily) on the sharing
and accessing of images and associated information. An NHS trust
has many sources of data, all of which need to be accessed, managed
and protected in a consistent fashion. The way forward, in my
opinion, is to reduce costs and increase efficiency by investing
more in multi-use technologies to facilitate sharing, compliance
requests and disaster recovery all in the same technology
bed."
A buffet lunch will be provided for all attendees. Reserve your
place now by emailing
gayle.amos@bridgeheadsoftware.com with your contact information
as well as the contact details of anyone you would like to bring
with you. Please specify the date of the VNA Redefined Clinic you
wish to attend in the subject line of your email. BridgeHead will,
by return, send you a calendar invitation to secure your
place/s.
BridgeHead Software will be exhibiting at UKRC 2011 on Stand
211. If you would like to secure a meeting with BridgeHead at
the event, please email
John.McCann@BridgeHeadSoftware.com.
### ENDS ###
Media Contacts
UK and EMEA
Rose Ross
Omarketing
+44 208 255 5225
US
Joan Geoghegan
Cavalier Communications
+1 978-371-3921 (office)

joan@cavalier-communications.com
www.twitter.com/JoanMGeoghegan
About BridgeHead Software
BridgeHead Software, the
Healthcare Storage Virtualization™ (HSV™) company,
offers a scalable, future-proof platform to overcome rising data
volumes and increasing storage costs while delivering peace of mind
around the access, availability and protection of critical
electronic patient data.
Trusted by more than 1,000 hospitals worldwide, BridgeHead
Software solves healthcare organisations' backup, recovery
and archiving challenges. BridgeHead's HSV solutions are
designed to operate with any hospital's chosen software
applications and storage hardware, regardless of vendor. This
presents healthcare organisations with more choice, flexibility and
control over the way data is accessed, protected and managed. The
net effect – better utilisation of hardware resources and,
more importantly, the efficient distribution, availability and use
of vital healthcare data.
To learn more about BridgeHead Software, visit http://www.bridgeheadsoftware.com
To follow BridgeHead Software on Twitter at http://www.twitter.com/BridgeHeadHSV