For the past several years, the Cardinal Health Foundation has shown their commitment to the broader development of healthcare solutions through their E3 grant program. The trio of vowels suggested by the program's name stand for effectiveness, efficiency, and excellence, and Cardinal Health have thus far distributed over $8 million to nearly 300 healthcare facilities and organizations that develop innovative approaches that enhance those very qualities.
Cardinal Health is currently in the midst of soliciting applicants for the 2017 edition of the monetary awards. Interested parties can submit proposals on projects that fulfill one of a range of goals, including supporting the best use of medications, finding sustainable ways to effect long-term change, and developing new methods for managing multiple chronic diseases. The grant amount can reach as high as $35,000 per year.
To get more details, Surgical Products conducted an email interview with Dianne Radigan, vice president of Community Relations at Cardinal Health.
Can you tell us about the E3 grant program?
The Cardinal Health Foundation E3 grant program supports healthcare organizations as they work to improve the effectiveness, efficiency, and excellence in healthcare. Since 2008, the Foundation has invested $8.6 million in E3 grants to hundreds of healthcare organizations across the country. The program is particularly focused on increasing patient engagement and medication safety, as these have been shown to shorten hospital stays, reduce costs, and, most significantly, save lives.
In the most current RFP, healthcare organizations are encouraged to submit funding requests by December 9, 2016 for projects that include the following criteria:
• Medication safety, especially transitions of care from the hospital to home or to ambulatory settings. The Foundation is particularly interested in programs that help patients achieve clinical goals for diabetes or multiple chronic diseases.
• Collaborations because grantees will be asked to measure reduced lengths-of-stay and reduced admissions, applicants are encouraged to collaborate with other organizations, including pharmacies, long-term care organizations, independent and assisted living facilities and home health, as appropriate.
• Patient and caregiver engagement in the patient's healthcare and outcomes.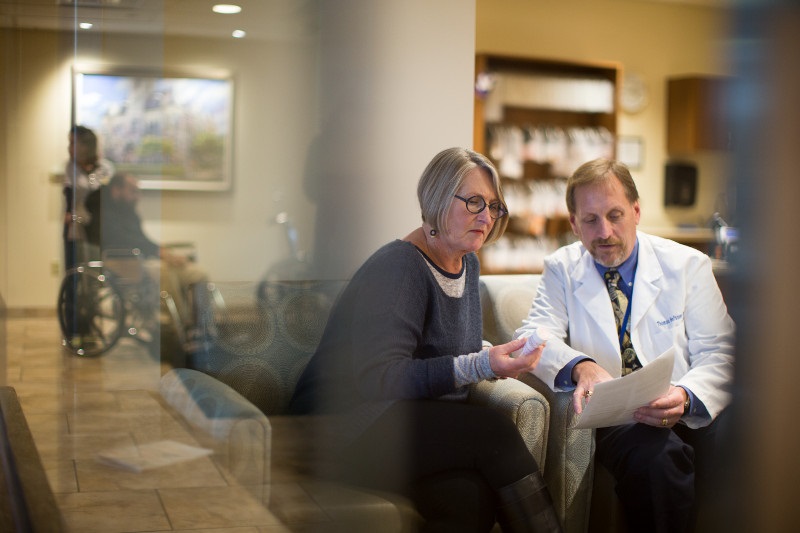 Tell us about some prior recipients of the E3 grants.
• NorthShore University Health System (Evanston, Illinois): By integrating the WHO Surgical Safety Checklist into its existing electronic health record software, NorthShore increased overall compliance from 48% to 92% and decreased perioperative risk events by 32%, saving 8 hospital days and $1,000,0000*.
• Franciscan Alliance Foundation on behalf of Franciscan St. Margaret Health-Hammond (Mishawaka, Indiana): The health system used E3 grant funding to add a pharmacists to a multi-disciplinary discharge team. The pharmacist provides patients with medication counseling, plus follow up post-discharge. The program reduced 30-day hospital readmission rate from 36% to 27%, and saved 1,813 hospital days and $1,743,229*.
• Trinity Medical Center (Rock Island, Illinois): Trinity added a continuity-of-care pharmacist service, which provides medication therapy management and customized interventions for chronically ill home care patients taking nine or more medications per month. The program reduced acute care hospitalizations from 19% to 15% and saved 155 hospital days and $426,526*.
(*Summary results are estimates that have been separately prepared and provided by each individual grantee, and were based on one year periods unless otherwise noted.)
These are a few of the 2016 E3 grant recipients whose projects are just getting underway:
• Boston Children's Hospital (Boston, Massachusetts): Optimizing Medication Safety for Children with Medical Complexity at Hospital Discharge
• Dignity Health-Northridge Hospital (Northridge, California): Chronic Disease Transitional Care Coordination Program
• University of Maryland School of Pharmacy (Baltimore, Maryland): Patient-Activated Medication Safety (PAMS)
• Virginia Mason Medical Center (Seattle, Washington): Virginia Mason's "Heart to Heart" Expansion: Partnering to Increase Medication Safety for Heart Failure Patients across the Continuum of Care
More highlights of past recipients can be found at the Cardinal Health website.
How can interested healthcare professionals and facilities apply for the next round of grants?
Prospective grantees can find more information and apply online. Applications for E3 grants must be submitted on the Cardinal Health Community Relations website by December 9, 2016. Grantees will be announced in March 2017.