Corin Group announced the launch of the Humelock Reversed Shoulder System, a device used to treat patients with both a massive rotator cuff tear and a severe form of shoulder arthritis. The condition, known as cuff tear arthropathy, causes pain and reduced mobility in the arm and shoulder.
The Humelock Reversed Shoulder System, which was developed by FX Solutions, a privately-held upper extremities technology company based near Lyon, France, received FDA clearance for the device in January 2017. The device is already available in Europe and other international markets.
Corin Group holds a distribution agreement for the device, as well as the Humelock II Cementless and Cemented Anatomical and Reversible Fracture Shoulder Systems. The agreement includes distribution rights in the United States, Germany and the United Kingdom.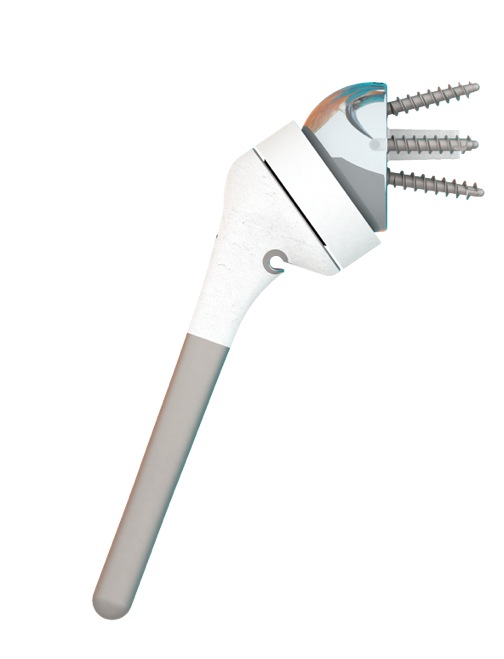 "Our partnership with FX Solutions allows Corin to increase their offering in shoulder arthroplasty, whilst we continue to expand solutions in hip and knee. Our goal is to provide surgeons, hospitals, health systems, and patients with a new and comprehensive approach to orthopaedics and joint replacement," says Paul Berman, President, Corin USA. "The launch of the Humelock Reversed Shoulder System means patients in the U.S. will have access to an important new option for reverse shoulder replacement."
"Our continuing partnership with Corin provides U.S. clinicians access to our surgeon-designed shoulder systems, which have demonstrated clinical success in European markets," says FX Solutions' President and CEO Jean-Jacques Martin. "Corin is a valued partner committed to innovation that improves health outcomes and increases both patient and surgeon satisfaction. We look forward to continued success together."