The latest in incubator technology from Dräger focuses on long-term health and quality of life, as well as survival.
One device paying particular attention to these trends is the Babyleo TN500 IncuWarmer beds from Dräger. Florida Hospital announced it's the first in the United States to implement the Babyleo beds. The beds are being used in Neonatal Intensive Care Units (NICU) at three hospitals across the health system in Central Florida.
Merouane Djerbal explained that Dräger's Babyleo TN500 is the latest hybrid incubator that has been designed to continually stabilize the baby's temperature, provide noise and light monitoring, positive sound stimulation, family-centered care, and excellent infection prevention. Djerbal is the is the director of marketing for Neonatal Care and Workplace Infrastructure for Draeger, Inc. He said the goal is to support the transition to a care level that meets the latest clinical guidelines while meeting the environmental and physiological needs of neonates.
The Babyleo helps ensure newborns are healthy and in the arms of their parents as quickly as possible. Design elements include thermoregulation during open, closed and transitional care, weaning mode to help automate weaning of patients outside of the incubator, lowered sound and light levels resembling the womb, height adjustments, and knee pockets, as well as "kangaroo mode" to support parent-baby bonding.
These design elements ensure the Babyleo can specifically focus not only on survival but "intact survival." Developmental care research has shown that environmental elements can directly impact the long-term development of these babies. "Providing a neuro-protective environment in a form of sound and light monitoring can help identify and understand how these factors affect, both negatively and positively, babies in the NICU."
The beds are FDA cleared and being used in hospitals in Europe. The Babyleo TN500 was designed based on feedback from U.S. nurses and parents of premature babies. "We wanted to make sure that its performance met the requirements of care in the best NICU institutions around the country," said Djerbal. "In many cases, the U.S. has pushed the limit of care and European countries followed the new practices."
(See the best minds in medtech live at DeviceTalks Boston on Oct. 2.)
Last Chance to Save for DeviceTalks Boston!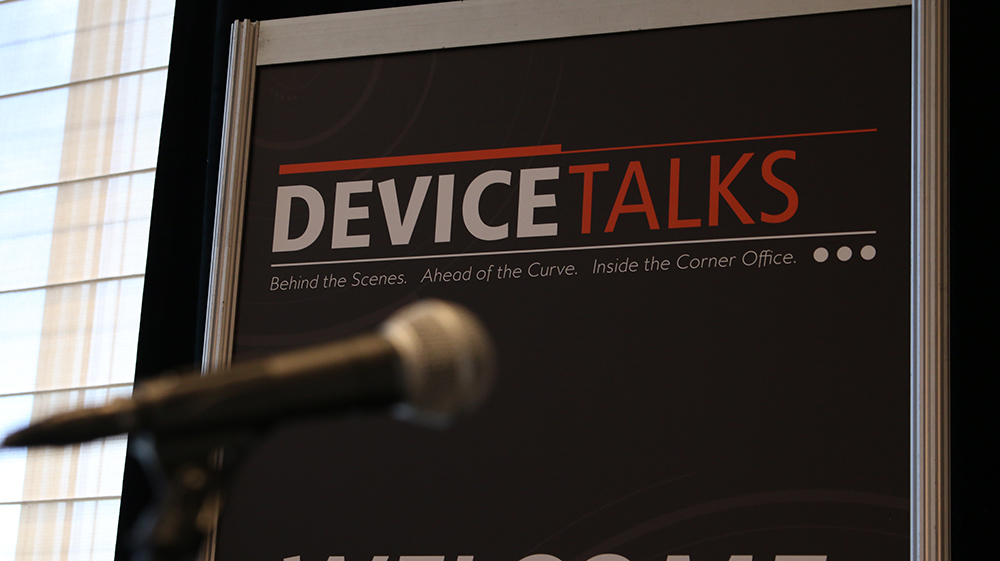 Early rates for DeviceTalks Boston end August 15th.

Don't miss the chance to save $100 and join top medtech innovators including leaders from Hologic, Google, Gray Matter, TransEnterix, NxStage Medical, Smith & Nephew, HeartFlow, Dynatronics, Johnson & Johnson, Allied Minds, and many more.

View Full Agenda

Register today to save. Use code LASTCALL to save an additional 10%.