Encompass Group, LLC, the market leader in health care pillows, introduces FreshStart personal pillows through its division the Pillow Factory.
"Our FreshStart personal pillows set the quality and performance standards for the entire industry. The breathable, non-woven covers these single-patient-use pillows offer deliver maximum patient comfort. And fresh pillows are an ideal way for staff to address cross-contamination concerns," says Encompass Group Encompass Director of Marketing for The Pillow Factory, Michelle Daniels.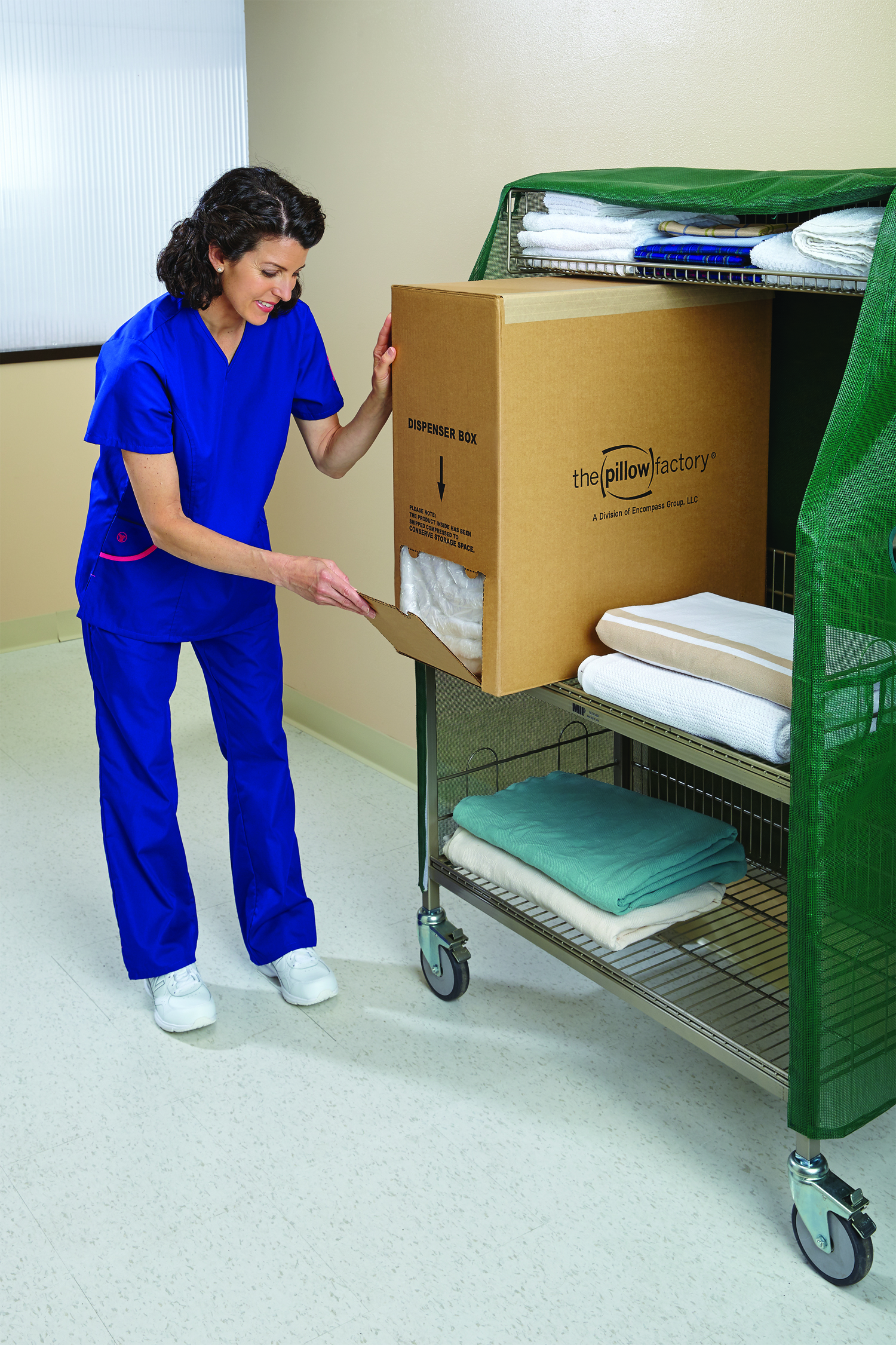 "Furthering our commitment to customer inventory management needs, FreshStart pillows are provided in our Case Saver program packaging, assisting in saving time, space, and waste. Pillows are individually compressed, wrapped, and dispense easily from high-capacity cases. Other FreshStart pillow pluses include soft and breathable non-woven ticking, 100 percent recycled ecoCLOUD environmentally responsible fiberfill, and the ability to easily configure for propping."
FreshStart Personal Pillows come in Standard, Medium, Full, and Full Plus loft levels in 17"x23", 19"x25", and 21" x 27" sizes; Specialty, Post-Surgical Pillows, and Hugger Pillows for propping, impact reduction, and positioning are available with a disposable pillowcase in a 13"x17" size.