The Excellence in Surgical Products (ESP) Award winners were announced in the November/December 2015 issue of Surgical Products. "Our readers are surgical industry experts who pride themselves on being educated professionals on the cusp of innovation," said Editor Rebecca Rudolph. "That is reflected in all the Excellence in Surgical Products awards we publish, and certainly held true this year as many cutting edge and innovative technologies were recognized."
The winners in the apparel category included:
First Place: Ansell's GAMMEX Non-Latex Sensitive Surgical Gloves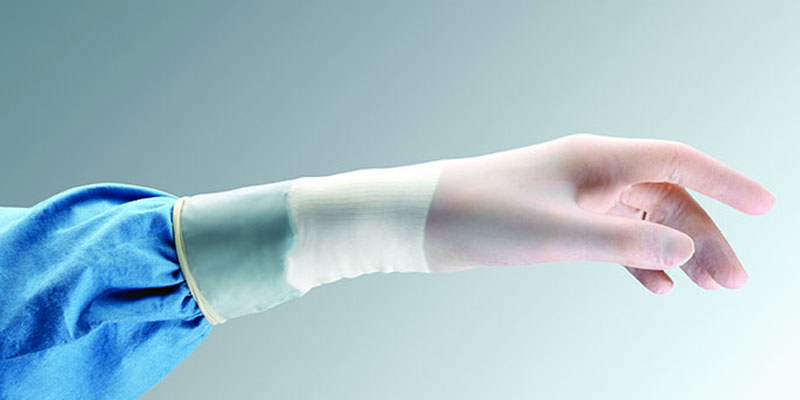 Ansell continuously brings cutting-edge glove technologies to the market to enhance the safety of patients and healthcare workers and provide superior quality. One of our latest contributions to healthcare safety, GAMMEX Non-Latex Sensitive gloves, feature Ansell's own SENSOPRENE formulation, offering a high level of comfort and dexterity. The gloves also offer superior sensitivity while maintaining glove strength.
Ansell's GAMMEX Non–Latex Sensitive gloves are not made from natural rubber latex, are powder free, and do not contain casein or any other animal derivatives which may induce skin reactions. Additionally, GAMMEX Non-Latex Sensitive gloves are free of chemical-accelerators, thus reducing the risk of chemical allergies. Chemical accelerators are generally used in the manufacturing of natural rubber latex (NRL) and non-latex (synthetic) gloves and are known to cause chemical allergies.
The formulation is a unique solution that offers complete protection against latex and chemical allergies, and an advanced level of sensitivity and comfort.
For more information, visit: www.ansell.com/en-US
Second Place: Crosstex/SPSmedical's Secure Fit Technology Face Masks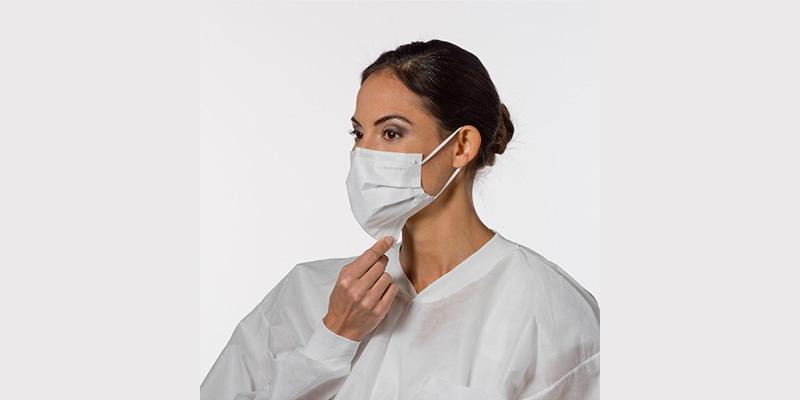 Crosstex/SPSmedical recognizes that protection, comfort and fit are the most important roles for face masks in today's healthcare market. Secure Fit® Technology Face Masks from Crosstex/SPSmedical feature patent-pending aluminum nose and chin pieces that can be adjusted to fit the shape and size of any face. Secure Fit Technology Face Masks significantly reduce gapping on the sides and bottom of the mask, reducing exposure to airborne particulates and aerosols.
Secure Fit Technology Face Masks provide three times greater protection than other masks, better breathability, better fit and better feel than that of a tie-on mask, come in all 3 ASTM levels, are made in the US, and are readily available. See how safe really feels. Compare a fitted mask with Secure Fit Technology to a standard mask. Take the Secure Fit challenge today. Request a free sample of up to four different styles.
For more information, visit: www.crosstex.com/facemasks
Third Place: LifeThread's Antimicrobial Scrubs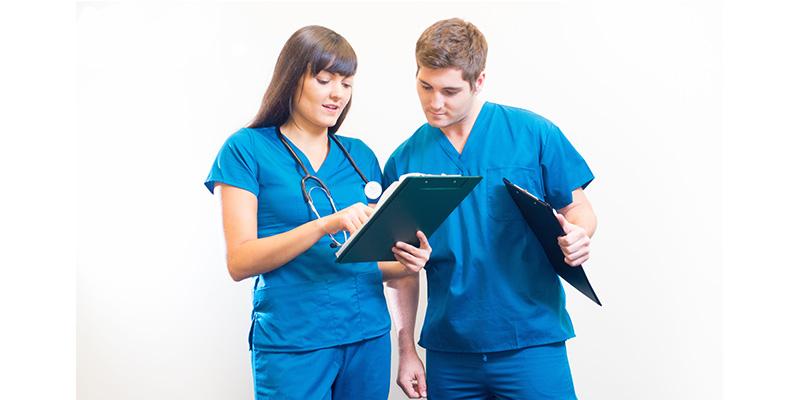 LifeThreads produces the only medical apparel using an EPA-registered, zinc-based additive to provide safe antimicrobial and antifungal protection. The antimicrobial technology inhibits the growth of harmful bacteria on the surface of the scrubs – by up to 99.99 percent – potentially limiting the transmission of dangerous pathogens to patients with already compromised immune systems.
When used in conjunction with other best practices in infection control, the antimicrobial technology provides an additional layer of protection against cross-contamination and exposure to harmful bacteria that cause healthcare acquired infections.
In addition to the antimicrobial protection, LifeThreads' scrubs feature a fluid-barrier technology which keeps the uniforms dry and protected from blood and other potentially dangerous fluids that surgical teams are exposed to every day. LifeThreads scrubs offer healthcare professionals a uniform option that is comfortable, durable, easy-to-clean and cost-effective compared to others on the market.
For more information, visit: www.life-threads.com