The Excellence in Surgical Products (ESP) Award winners were announced in the November/December 2015 issue of Surgical Products. "Our readers are surgical industry experts who pride themselves on being educated professionals on the cusp of innovation," said Editor Rebecca Rudolph. "That is reflected in all the Excellence in Surgical Products awards we publish, and certainly held true this year as many cutting edge and innovative technologies were recognized."
The winners in the best in show category included:
First Place: CV Medical's NuCart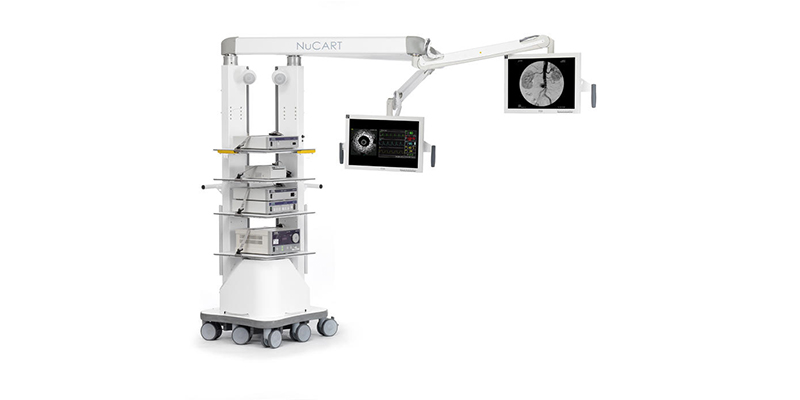 Why do you think readers were interested in learning more about the product?
NuCART is breaking barriers as the first integrated mobile boom and visualization system. Mobility enables any OR to be a multi-purpose hybrid, providing greater scheduling flexibility. Mobility of the boom system makes it simple to reconfigure the OR depending on the requirements of the surgical procedure and the patient's position within the room. The entire system connects to a wall outlet through a single power cord.
NuCART's mobility and its built-in video integration provide a simpler, less expensive alternative to upgrading image viewing capability. Mobility and integration help remove cost and physical barriers that have prohibited all surgical specialties, whether manual or robotic, from the benefit of operating in ORs where booms and advanced visualization are present. Because NuCART is mobile, it can be evaluated on-site, thus removing procurement risk. It is more easily procured than alternative boom systems that require years of planning and construction.
How does this product benefit the surgical team and aid in better outcomes?
First, NuCART's embedded visualization system supports enables high definition visualization of surgical video, X-ray, and other imaging modalities. Clear, crisp visual images help improve decision-making during surgery. Because the NuCART's touchscreen-controlled video system works with the major vendors of imaging equipment and cameras, it can provide on-demand viewing of images required during a procedure. NuCART supports most manufacturers' legacy and current equipment.
Second, NuCART improves ergonomics in surgery. For the first time, a mobile system has the boom reach to compete with overhead display booms. The positioning of displays into natural viewing zones can lessen discomfort caused by improper posture while performing surgery.
Finally, NuCART's shelving helps consolidate multiple equipment carts into a single footprint, reducing clutter and trip hazards in the OR. A single power cord connects to the wall, helping to reduce trip related injuries from multiple cords on the floor.
What technical innovations does this product encapsulate and apply to the OR?
For the first time, a mobile cart can now rival the reach that a ceiling boom system provides for display positioning. NuCART 's six wheels distribute system weight, reducing pushing effort and providing greater stability. NuCART has directionally locking wheels to help the cart track straight while pushing down hallways and to lock the NuCART wheels into place during surgery.
NuCART's visualization system incorporates a wireless tablet that controls the routing and switching of video signals, another first. By embedding the NuCART's control system into a tablet, it has lowered out-of-pocket hardware cost and enabled future upgrades in technology and software. Because the tablet communicates via Wi-Fi to the NuCART, it is no longer necessary to route control wires through an OR's ceilings and walls when positioning the touchscreen at the circulator's desk. Additionally, the tablet can be undocked and used elsewhere in the OR. NuCART has built-in audio speakers that can also charge an MP3 player.
For more information, visit: compviewmedical.com
Second Place: Medtronic's TYRX Absorbable Antibacterial Envelope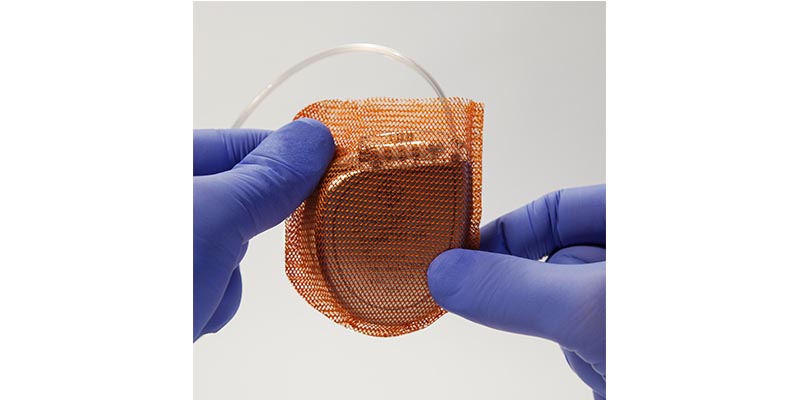 Why do you think readers were interested in hearing more about this product?
I believe that readers were interested in hearing more about the TYRX™ Absorbable Antibacterial Envelope because it meets such an important unmet patient need, the need for infection prevention during cardiac device procedures. The TYRX Absorbable Antibacterial Envelope also helps stabilize the cardiac device implant after implantation, another important product feature. And, an additional key feature of the product is that it is fully absorbable after about nine weeks. By being fully absorbable, there is no foreign body nidus for a potential infection, and there is no change necessary in surgical technique during change-out, upgrade or revision procedures. This is extremely important since most patients with cardiac devices are going to have multiple change-outs of their device over their lifetime.
How does this product benefit the surgical team and aid in better outcomes for patients?
The TYRX™ Absorbable Antibacterial Envelope benefits the surgical team and aids in better patient outcomes because it helps prevent Surgical Site Infections (SSIs) after device procedures. Having a patient acquire a SSI is traumatic to the patient due to having to be re-admitted to the hospital for systemic antibiotic treatment for at least two weeks. Additionally, patients who get SSIs have a significantly increased risk of mortality, with clinical study data showing that about 50 percent of patients die within three years after having a CIED Infection. Further, by preventing infections and thereby improving patient outcomes, facilities will spend less time and money treating these infections, which benefits not only the facility and its staff, but it also benefits the healthcare system as a whole. Recently, Medtronic Infection Control launched the TYRX™ Neuro Absorbable Antibacterial Envelope into the neurological market for use with Implantable Neurostimulators (INSs) for deep brain stimulators, sacral nerve stimulators, spinal cord stimulators and vagus nerve stimulators. By gaining these neuro clearances, the TYRX Neuro Absorbable Antibacterial Envelope will offer its stabilization and infection prevention capabilities to help address the unmet neuro patient need of helping prevent SSIs.
What technical innovations does this product encapsulate and apply to the OR?
The technical innovation that the TYRX Absorbable Antibacterial Envelopes encapsulate and apply to the Operating Room is the product's capability to provide device stabilization and infection prevention. By providing these product capabilities, there are better patient outcomes and less patient morbidity and mortality. Additionally, by preventing these infections, the facility financial expenditure to treat these infections will be less which benefits the facility and the entire healthcare system.
For more information, visit: www.tyrx.com
Third Place: Stryker's Dual Plat Panel System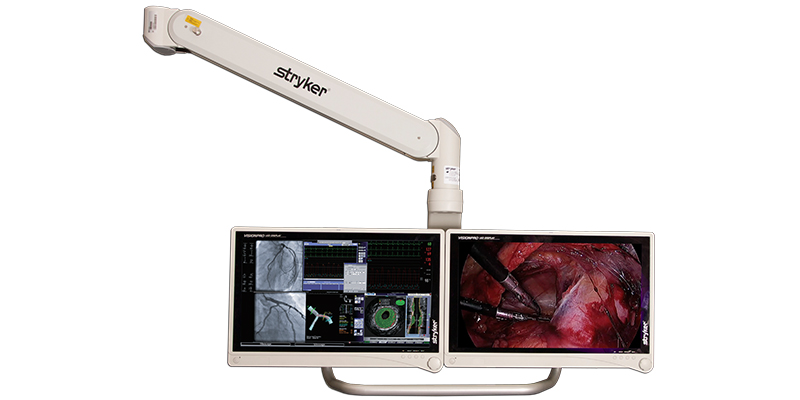 Why do you think readers were interested in hearing more about this product?
As the number of minimally invasive procedures performed increases each year, there is continued emphasis on improving visualization in the surgical suite. Of course, this starts with using the best imaging systems, cameras and monitors, but making sure that the monitors are placed in the best position is critically important. The Stryker Dual Flat Panel System ensures that imaging monitors can be effortlessly maneuvered around the OR. This allows the surgical staff to focus on the best monitor position for each unique procedural application.
How does this product benefit the surgical team and aid in better outcomes for patients?
Improving workflow and efficiency in the OR has become increasingly important, with the end goal to aid in providing better outcomes for patients. The result has been a growing interest from hospitals across the country to create integrated operating rooms. To achieve full video integrated ORs, many hospitals are now installing booms and mounting monitors and other suspension-mounted accessories, in addition to major surgical lights, to get equipment off the floor. These ceiling-mounted solutions are all designed to integrate the imaging equipment in the room and to help increase the productivity of the staff. The Stryker Dual Flat Panel System is our most recent and advanced ceiling-mounted product offering, designed to simplify the complexities of hospital environments and to enhance the overall surgical experience.
What technical innovations does this product encapsulate and apply to the OR?
Our ROME technology allows the system to be rotated more than 360 degrees without encountering a stop. We also created an ergonomic horizontal handle to ensure major movements and minor adjustments of the system are even easier. This means that when the operating room staff need to position the monitors for optimal viewing, they can do so with minimal effort and without struggling to maneuver the Stryker Dual Flat Panel System.