The Excellence in Surgical Products (ESP) Award winners were announced in the November/December 2015 issue of Surgical Products. "Our readers are surgical industry experts who pride themselves on being educated professionals on the cusp of innovation," said Editor Rebecca Rudolph. "That is reflected in all the Excellence in Surgical Products awards we publish, and certainly held true this year as many cutting edge and innovative technologies were recognized."
The winners in the safety category include:
First Place: VisiWrap Face Protection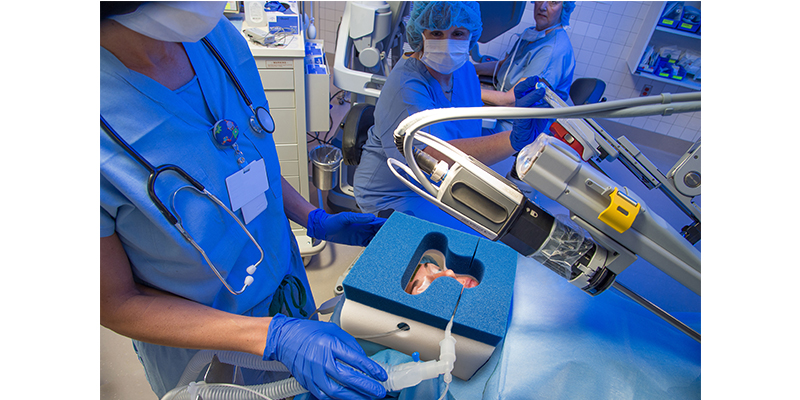 The VisiWrap face protection is an innovative foam guard for anesthetized patients in supine and beach chair positions. It wraps fully around the patient's face and head to provide 360 degrees of protection. Once placed on the patient's face, the surgical drapes go up and lightweight surgical instruments, suction etc. are placed on top on the drape. Once the bed is placed in steep Trendelenburg position, gravity ensues and those lightweight instruments gravitate towards the patient's face. The VisiWrap face protection is ideal for gynecologic and urology robotic procedures, shoulder surgeries and microvascular surgeries (i.e. deep flaps/breast reconstruction). Invented by a CRNA with the idea that creating a lightweight barrier between the patient's face and the surgical field would ensure safety for our patients by protecting them from corneal abrasions and pressure related facial nerve damage.
VisiWrap is distributed exclusively by Sharn Anesthesia, which can be found at: www.sharn.com
Second Place: Blickman's Nezzie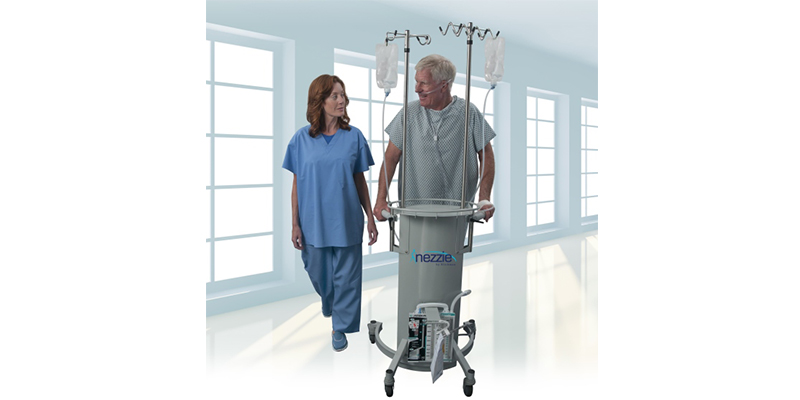 Developed by a Thoracic Surgeon Nezzie, a safe patient ambulation device by Blickman; parked bedside, holds all equipment in a single, self-contained, stable unit. From immediately after surgery to the days that follow, getting out of bed is a significant challenge for postoperative patients. The simplest movements can be difficult. Yet, frequent ambulation may reduce patient recovery time, LOS, peripheral ailments and costs associated with those ailments. Nezzie, resides bedside and holds all devices, monitors, oxygen and IV poles, thereby eliminating the need to transfer and carry each item during ambulation. This creates a more efficient ambulation workflow, reducing the number of clinicians needed from three or more to just one. Nezzie's unique design including its " adjustable wrap-around handles" ensures stability and patient safety. Clinical studies with the 1st generation Nezzie validate its benefits, while recent certification testing earned Nezzie outstanding ratings for safety, stability and durability.
For more information, visit: www.blickman.com
Third Place: Cactus Smart Sink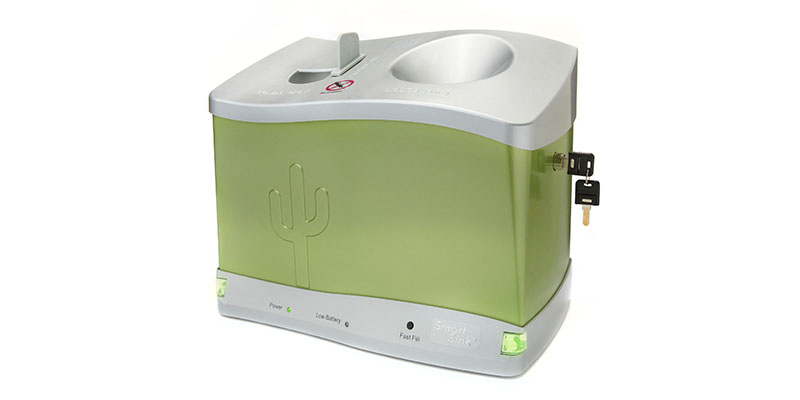 The Cactus® Smart Sink® is designed to safely and easily dispose of pharmaceutical waste that would otherwise be discarded in red sharps containers, waste bins, toilets, or sinks. It helps bring your medical facility into compliance by preventing improper disposal while simplifying the pharmaceutical waste process. It renders remaining portions of partially administered controlled substances unrecoverable, non-retrievable and unusable so the discarded pharmaceutical waste does not end up in the wrong hands or impact the environment. By providing a much-need secured solution to DEA controlled substance waste the Smart Sink system completes your hospital's waste management process while reducing opportunities for drug diversion.
For more information, visit: www.cactusllc.net