The Excellence in Surgical Products (ESP) Award winners were announced in the November/December 2015 issue of Surgical Products. "Our readers are surgical industry experts who pride themselves on being educated professionals on the cusp of innovation," said Editor Rebecca Rudolph. "That is reflected in all the Excellence in Surgical Products awards we publish, and certainly held true this year as many cutting edge and innovative technologies were recognized."
The winners in the surgical instruments category include:
First Place: Megadyne's Zip Pen Technology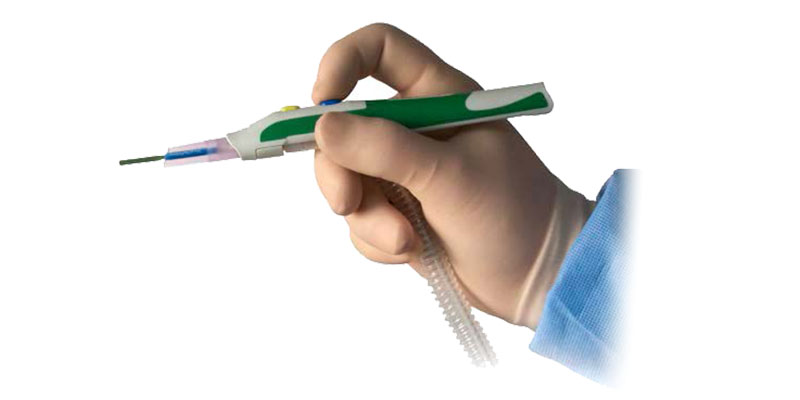 The Zip Pen™ from Megadyne offers a unique and innovative design that allows surgeons to experience comfortable and precise electrosurgery, while minimizing the hazards of inhaling surgical smoke. Unlike other smoke evacuation pencils, ZIP Pen's patented and award winning design provides ergonomic grip options that eliminate the drag historically created by the tubing on the back of smoke evacuation pencils. The result is a smoke evacuation device with unsurpassed ergonomic options for surgeon comfort and procedural flexibility that surgeons enjoy using. The Zip Pen is loaded with features, including an E-Z Clean electrode, lightweight design and a clear suction sleeve that encapsulates the electrode for superior smoke capture without inhibiting surgical site visibility. Additional features include; large activation buttons for ease of use, a safety grip for comfort and control, and full 360 degree swivel capabilities for maximum procedural flexibility.
For more information, visit: www.megadyne.com
Second Place: Incisive Surgical's INSORB Absorbable Subcuticular Skin Stapler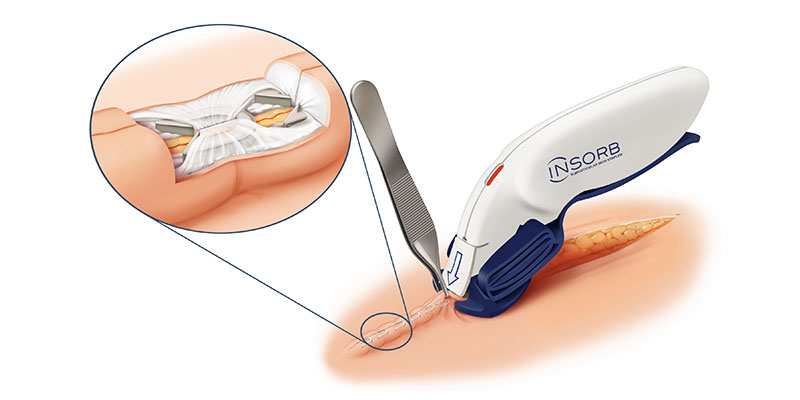 The INSORB®|30 Absorbable|Subcuticular Skin Stapler is a rapid, patient-centric modality for skin closure. The INSORB Stapler places an absorbable staple entirely within the dermis combining the comfort, cosmesis and convenience of suture with the speed of a metal skin stapler, while eliminating the creation of unnecessary percutaneous injuries and post-operative metal staple removal. Studies have shown a reduction in operative time, wound complications and pain medication. The INSORB Stapler is a sharps safety device.
For more information, visit: www.insorb.com
Third Place: gSource's gSilicone Rod Shears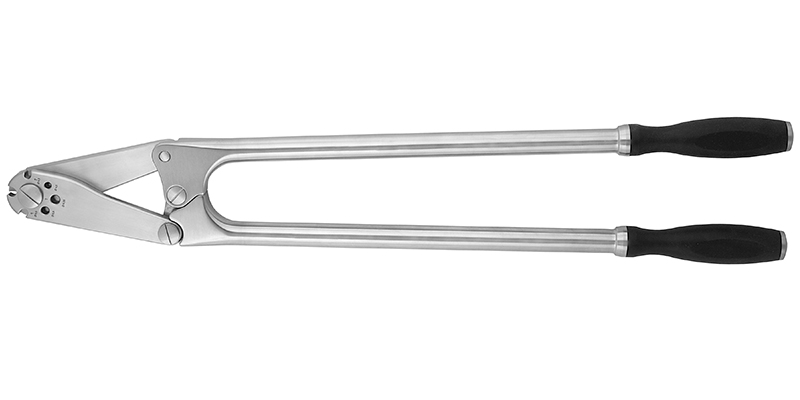 The gSilicone Rod Shears from gSource benefits the surgical team and aids in better outcomes for patients in three key areas:
Surgical performance: Double action design provides surgeons greater ease in cutting rods.
Efficiency: One instrument shears three different rod diameters – 4.5mm, 5.5mm and 6.35mm. Available with (gS 83.7290) or without (gS 83.7280) detachable handles. Due to 22-inch overall length, detachable handles allow for easier storage and flexibility when fitting in sterilization containers.
Safety: Rods are sheared, leaving a smooth and clean surface rather than a sharp, jagged, burr-like surface common when using a standard pinching-type rod cutter. This results in less trauma for the patient. Biocompatible silicone handles help to prevent slippage and provide a secure, comfortable grip for the surgeon. Rod shears are a high quality precision instrument made from German stainless steel. Better instruments result in better outcomes for the patient.
For more information, visit: www.gsource.com