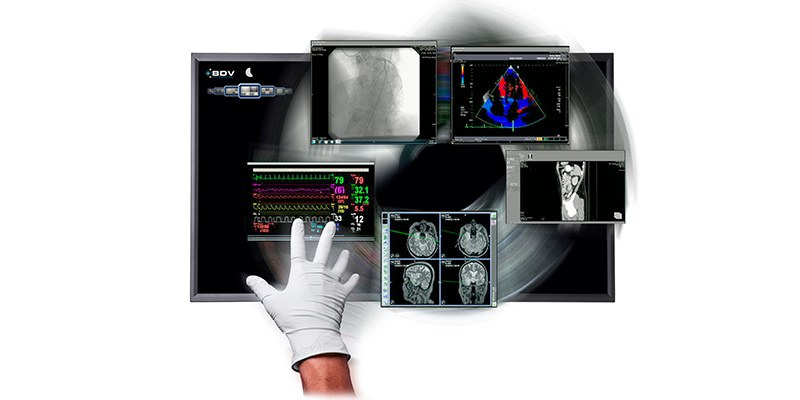 Black Diamond Video Gesture Control was awarded the second place OR Visualization award in Surgical Products' annual Excellence in Surgical Products Awards. To learn more about the product, Surgical Products connected with the experts at BDV.
They shared: Hybrid ORs require intuitive control of complex OR technologies to maximize procedural efficiency and patient safety. Black Diamond Video has developed an innovative solution for controlling video within the hybrid OR: BDV Gesture Control, a complement to BDV's Integrated Digital Surgical Suite solution.
With BDV Gesture Control, a clinician simply waves his or her hand to select the number and arrangement of video sources shown on the 8MP display mounted in the OR. Clinicians using BDV Gesture Control are able to make these changes easily from bedside, rather than pausing to request these changes from the circulating team. BDV Gesture Control helps the surgical staff's focus to remain on the patient, supporting efficient procedures and positive surgical outcomes.
This award was featured in the November/ December 2015 issue of Surgical Products. To see the complete issue, click HERE.