We're (hopefully) all familiar by now with Google's glucose-measuring contact lens; I'm eagerly awaiting the day some sort of release date is announced. But the company's next endeavor seeks to dig a little deeper, this time aiming for inside consumer eyes. In Google's latest move to nudge its way into the healthcare market, the company filed a patent for an injectable intra-ocular device on April 28th.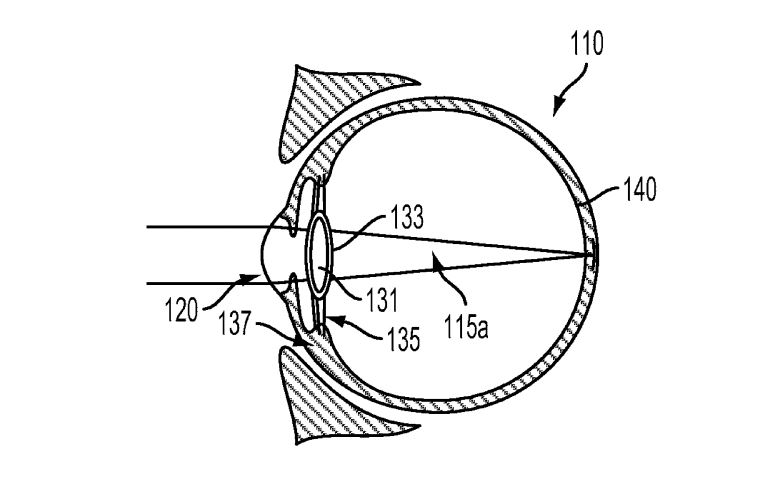 The device, according to descriptions in the patent, consists of a number of components: an electronic lens, sensors, a storage module, radio, and battery. Google also intends to wirelessly power the device using an "energy harvesting antenna," as also described in the patent.
The mechanism of installation and action is also described in the patent, and occurs as follows:
Inject fluid into the eye's lens capsule
Position the intra-ocular device within the fluid
Solidify the fluid in the lens capsule to make a coupling between the capsule and device
Detect accommodation forces (forces exerted by eye on lens capsule) applied to the device via the lens capsule
Control electronic lens's optical power based on detected accommodation forces
Ultimately, the injectable electronic lens seeks to help focus light on the retina. Many congenital, acquired, and degenerative diseases of the eye cause decreased focus, accommodation, or retinal image degradation. According to the patent, the artificial lens could be tuned to help patients with a variety of eye disorders.
No doubt that Google's got an eye on healthcare; I'll be sure to look out for future developments on this one!