Patients are taking an increasingly active role in their healthcare, demanding improved service and an enhanced experience when engaging with providers and health systems. How can health systems embrace Consumerism, engage patients and improve their experience in an integrated effort that aligns with overarching strategic goals?
We often think of consumers making choices when it comes to retail purchases. As healthcare decisions become more complex for the average consumer, with increased treatment choices, concerns about cost, and more options for their care, consumers are now becoming highly active in their healthcare choices.
Exercising Choice
The rise in Consumerism in healthcare can be explained by several factors, including greater financial responsibility for consumers who are experiencing higher co-payments, deductibles, and healthcare costs. Furthermore, the growth of new primary care options, such as retail and walk-in clinics, is likely to accelerate this trend while simultaneously challenging traditional patient relations with providers.
At the same time, consumer expectations are changing, driven by increased service and experience expectations in healthcare and comparisons with other industries, such as airlines, banks, and online retailers.
The general shopper experience in society is impacting the patient, particularly when "shopping" for surgical options. A recent survey showed that surgical candidates are extremely price sensitive and that price (53 percent) and travel (10 percent) top consumers' surgical care priorities. Further, 72 percent of consumers who use the internet look online for health information.
Patient Experience Drives Loyalty
As patients are demanding more consumer-friendly healthcare, the economic and reputational value to health systems cannot be understated. Recent analyses have shown that over three years, a patient who is retained, accounts for six times more revenue than a patient who does not return.
Patient experience drives loyalty: 60 percent of the top 10 loyalty drivers for primary care physicians are related to experience, rather than cost or clinical quality. In fact, organizations that commit to the customer experience typically enjoy a 25 percent increase in customer retention. Lastly, a five percent increase in customer retention can lead to a predicted 25 percent increase in profits.
Hospitals with better patient-reported experiences have also been shown to perform better financially, according to a Deloitte report. Improving the patient experience can help a hospital improve its financial performance by strengthening customer loyalty, building reputation and brand, and boosting utilization of hospital services through family and friend referrals.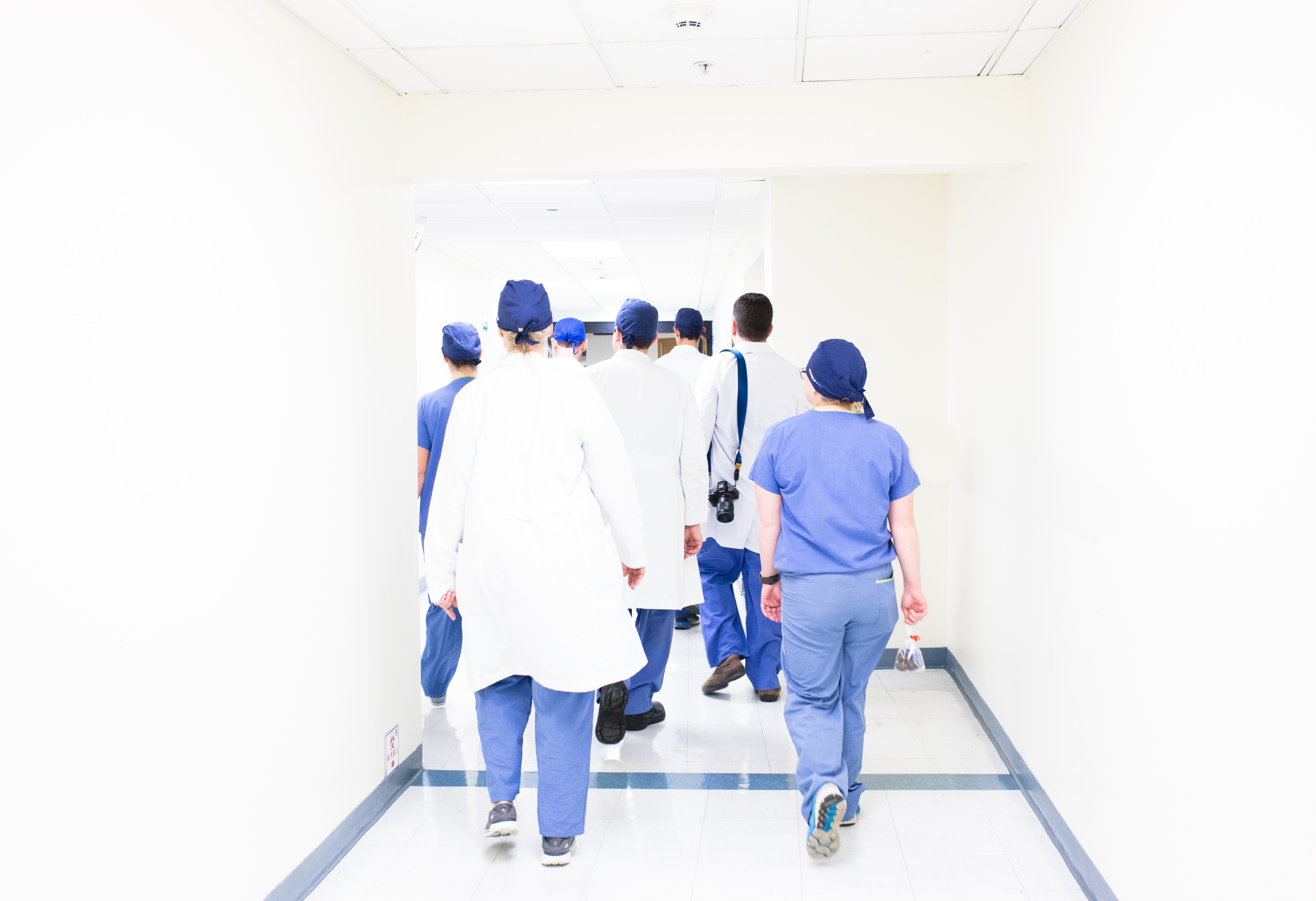 Gaps Remain
The transformation toward healthcare Consumerism is gaining momentum.
Findings from Kaufman Hall's 2018 Healthcare Consumerism Survey show general awareness among hospitals and health systems that consumer expectations are changing and that hospitals need to focus on meeting or exceeding these expectations to stay competitive.
The survey also indicates an increasing level of activities designed to fulfill consumer expectations, particularly access and experience. And 90 percent of respondents indicated improving consumer experience is a top priority.
Consumerism is also triggering a transformation away from hospital-based to community-based, out-patient care models.
Outpatient care, including ambulatory surgery, is the fastest growing sector in healthcare. In 1990, 50 percent of all procedures occurred in ambulatory surgery centers (ASCs), while in 2014, almost 66 percent of total surgeries took place in ASCs.
Yet, despite the growing efforts by hospitals and health systems trying to meet the rapidly changing expectations of today's healthcare consumers, there is still significant room for improvement: Only eight percent of hospitals and health systems demonstrate strong consumer-centric performance, and 70 percent of organizations either have not begun, or are in the very early stages of their Consumerism efforts.
Consumerism requires a strategic and cultural transformation of how healthcare provider organizations and health systems operate, empowering all internal stakeholders — from executives to clinicians and supporting staff — to embrace a new world where the patient matters as a consumer and a customer.

Five Principles
In response to this trend, CareAdvantage from the Johnson & Johnson Medical Devices Companies (JJMDC) offers a framework focused on five principles to help health systems respond to the new reality of Consumerism: access, coordinate, inform, navigate and partner.
The principles promote offering access to the best care — in person or virtually — to patients where they work, live, and play, offering coordinated care throughout the care journey, providing simple information to shape decision-making, helping chart out a path to help patients navigate their care choices, and treating patients as partners to empower and support them.
The principles are not a fixed template for addressing Consumerism, but rather a framework that can help individual health systems identify where they can enhance the patient experience and drive better outcomes, based on their own situation, challenges, and opportunities.
Mapping The Journey
A major opportunity for health systems to embrace the patient as a consumer is to perform a structured, end-to-end mapping of the surgical patient journey.
A patient going through surgery, particularly elective surgery, travels through a number of well-defined stages before, during, and after surgery. There is significant evidence showing that a holistic journey can yield benefits in terms of improved patient outcomes, reduced complications, decreased costs, fewer readmissions, and a better patient experience.
JJMDC apply proven techniques drawing from the breadth of the Johnson & Johnson Family of Companies and combine these with a deep understanding of the OR/clinical environment and the surgical journey, bringing a broad range of connected capabilities to help improve the patient experience from the beginning to the end of the surgical journey.
By focusing on the whole health of the patient, the view goes beyond the surgical event in context of the overall care pathway — from education to recovery, including:
Wellbeing before surgery — where behavioral science and data analytics can help understand the patient mindset and expectations, and how to best tap into the individual's drive to stay healthy.
Decision about surgery — where consumer psychology and demographics provide important insights to guide considerations for making decisions in partnership with the surgeon.
Preparation for surgery — where personal and caregiver insights can facilitate the process of getting ready for the procedure.
Surgery — where digital surgical data, analytics, and the experience from the OR can help optimize the procedure and outcomes.
Recovery — where behavioral science and data analytics help the clinical team support the patient to more quickly getting back to normal life after the procedure.
Wellbeing after surgery — where consumer psychographics and behavioral science approaches provide insights on how to return to wellbeing after surgery.
Digital Tools
Digital tools are gaining momentum as health systems implement activities in Consumerism. According to Kaufman Hall's survey nearly two-thirds of all health systems and hospitals stated that developing digital tools was a high priority.
Digital platforms and tools can help revolutionize care management and facilitate a better patient experience across all dimensions: expand access, improve coordination, elevate information, streamline navigation, and enhance partnership with clinicians and other caregivers.
To meet the needs of health systems seeking digitals tools to enhance the patient experience, JJMDC has developed Johnson & Johnson Health Partner, a platform that changes the process of preparing for, and recovering from, knee, hip, or weight loss surgery, by tapping into an individual's motivation and underlying drive to get and stay healthy.
Through a connected digital platform, Health Partner can help patients prepare physically, mentally, and emotionally for surgery, and connects them with their healthcare team to help ensure customized, real-time care. It learns with the user over time and provides personalized patient care that adapts based on each patient's changing needs and behaviors.
It consists of TheHealthPartner.com, a website that provides education and resources before treatment even begins; a mobile app to help guide a patient through surgical preparation and recovery; and will include a care portal, currently being piloted, designed for providers and health systems to enable real-time interaction throughout a patient's treatment journey.
A Winning Path
The transformation toward healthcare Consumerism is gaining momentum and will accelerate, so organizations need to prepare for this new reality that will impact all aspects of the healthcare delivery chain.
Although it is a complicated path and there are many avenues to success, health systems, healthcare providers and suppliers that embrace Consumerism will be the winners in the long-term.
A version of this story appears in the September/October 2018 issue of Surgical Products.