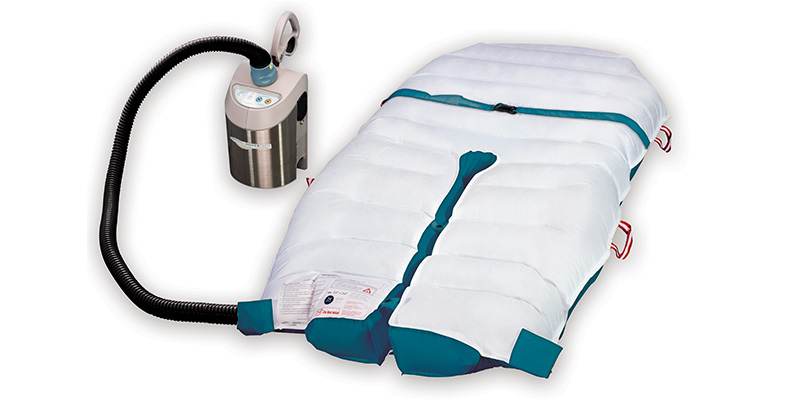 HoverTech International's HoverMatt Single-Patient Use Split-Leg was awarded the second place OR Equipment and Accessories award in Surgical Products' annual Excellence in Surgical Products Awards. To learn more about the product, Surgical Products connected with the experts at HoverTech.
They shared: The HoverMatt® Single-Patient Use Split-Leg is the only air-assisted lateral transfer device on the market with a split-leg configuration, making it ideal for the OR. This unique air-assisted transfer mattress is designed for use in the lithotomy position or on surgical tables when split-leg plates are employed. The Split-Leg feature allows caregivers and patients all of the benefits of a standard air-assisted transfer device with the added advantage of compatibility with specialty surgical tables. When the foot-end snaps of the mattress are fastened, the legs are kept together and lateral transfers can be performed. The legs can then be separated into two individual segments by disconnecting the snaps, and each segment can be positioned with the patient's legs. This keeps the HoverMatt from getting in the way during procedures. The Single-Patient Use Split-Leg also offers the added convenience of disposability when the patient's hospital stay is complete.
This award was featured in the November/ December 2015 issue of Surgical Products. To see the complete issue, click HERE.