In the modern healthcare environment, surgeons need to be as sharply attuned to the recovery processes of their patients as they are to the particulars of individual procedures. That need is driving current research, especially around methods that can help steer patients away from opioids.
Pacira Pharmaceuticals recently announced the results of a Phase 4 study of total knee arthroplasty cases that addressed pain management concerns using EXPAREL, a product that delivers single-dose infiltration into the surgical site to produce postsurgical analgesia.
To learn more, Surgical Products interviewed Michael A. Mont, MD, chairman of orthopaedic surgery at Cleveland Clinic and the lead author of the recent study.
What can you tell us about your recent study involving the use of EXPAREL in total knee arthroplasty?
Postoperative pain following total knee arthroplasty (TKA) is a barrier to recovery and can be a major concern for patients and surgeons. While infiltration with a local anesthetic (traditionally bupivacaine HCl) has been proven to improve pain relief, its efficacy tends to dissipate well before the pain has subsided. Therefore, we analyzed a long-acting local anesthetic called EXPAREL (liposomal bupivacaine) that is designed to provide prolonged pain control in the first few days after surgery.
This PILLAR study, published in The Journal of Arthroplasty, examined pain control and opioid use in 139 patients undergoing TKA procedures. Of those patients, 70 received surgical site infiltration with EXPAREL admixed with bupivacaine HCl and 69 were randomized to receive infiltration with bupivacaine HCl alone. Study investigators utilized a meticulous and standardized infiltration technique designed by experienced clinicians in order to provide optimal efficacy of the analgesic agent. As a result, the study demonstrated a 78 percent decrease in opioid consumption with the use of EXPAREL compared to bupivacaine HCl alone. Additionally, 10 percent of patients in the EXPAREL group required no opioids at all through 48 and 72 hours.
The multicenter, randomized, double-blind, controlled parallel-group study was conducted at 16 sites across the United States between April 25, 2016 and January 19, 2017. There were no unexpected safety concerns.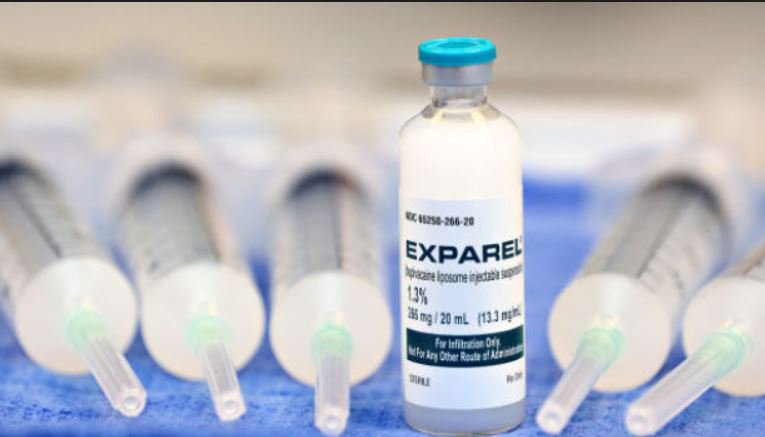 Is it particularly important to explore different pain management options for TKA patients?
TKA procedures are often considered one of the more painful orthopaedic surgeries, resulting in a high rate of opioid prescribing to manage a patient's postsurgical pain. Unfortunately, opioids can also be associated with several unwanted adverse events that can slow the recovery process, such as nausea, vomiting, constipation, urinary retention, and dizziness, in addition to exposing a patient to possible misuse or abuse. It's vital surgeons consider non-opioid options to manage their patients' pain, and this study proves the important role EXPAREL can play in effectively controlling pain while reducing or eliminating exposure to opioids.
What considerations should physicians bring to their decision-making process when choosing between different pain management options?
Pre-surgical conversations about how to manage pain are a key component to helping a patient with their recovery process, as no two individuals will experience pain the same way. During these discussions it's important to consider key factors — such as the patient's lifestyle, estimated length of recovery, and surgical history — when determining which pain management option is best suited for your patient.
How important do you think it is for surgeons and other healthcare professionals to explore non-opioid pain management options for their patients?
At a time when the opioid epidemic is rampant — as the most recent CDC data estimates that 142 Americans die every day from a drug overdose — I believe non-opioid pain management options are becoming an increasingly integral component of low- or no-opioid postsurgical pain management
Anything else you'd like to add?
This study demonstrated that impressive results following a total knee replacement are not only possible, but replicable, when a meticulous and standardized infiltration technique is employed as part of their pain management protocol.