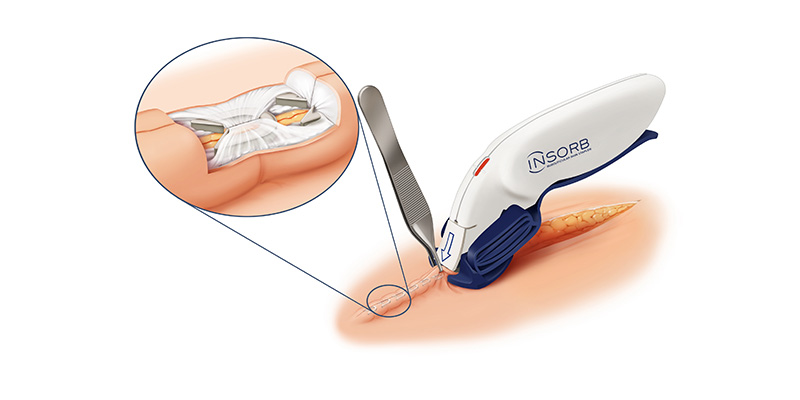 Incisive Surgical's INSORB|30 Absorbable Subcuticular Skin Stapler was awarded the second place Excellence in Surgical Products Award in the Surgical Instruments category. To learn more about the product, Surgical Products connected with the experts at Incisive Surgical.
They shared: The INSORB®|30 Absorbable|Subcuticular Skin Stapler is a rapid, patient-centric modality for skin closure. The INSORB Stapler places an absorbable staple entirely within the dermis combining the comfort, cosmesis and convenience of suture with the speed of a metal skin stapler, while eliminating the creation of unnecessary percutaneous injuries and post-operative metal staple removal. Studies have shown a reduction in operative time, wound complications and pain medication. The INSORB Stapler is a sharps safety device.
This award was featured in the November/ December 2015 issue of Surgical Products. To see the complete issue, click HERE.