As one of the most prominent brands in healthcare, Johnson & Johnson has been providing ongoing educational opportunities to medical professionals for years, including extensive efforts through subsidiaries such as DePuy Synthes and Ethicon. Recently, the company has used that experience and their broad reach to change the learning dynamic.
In the fall, the Johnson & Johnson Institute was formally launched, incorporating an array of facilities, instructors, digital tools, and other teaching components into a singular, concerted entity with the mission of helping the industry improve patient care and outcomes.
To learn more, Surgical Products interviewed Diana Bacci-Walsh, Vice President of North America Education Solutions, J&J Medical Devices.
What is the goal of the Johnson & Johnson Institute?
It really is to improve patient outcomes and increase satisfaction and to help reduce costs through expanding and refining what healthcare professionals have learned throughout their careers and their learning journeys.
The Johnson & Johnson Institute addresses their evolving needs. We have courses that range from critical training on products, procedures, and advanced medical technologies, to also providing education programs on bundled payments, on providing care in an outpatient setting, and also to help with implementing a team approach to care.
We love it when a surgeon comes to our program, but we also provide courses for members of the OR staff, such as physician assistants and nurse practitioners, to ensure that everyone is offered the same kinds of opportunities to learn with us.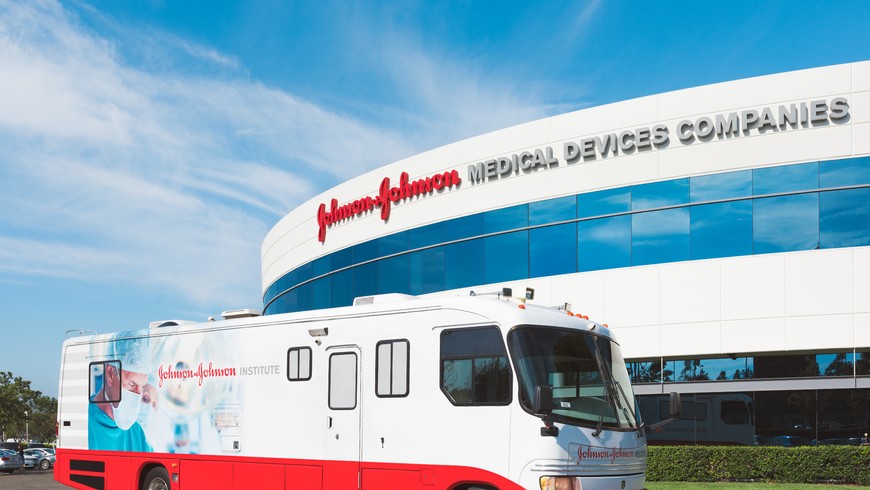 How does the work of the Johnson & Johnson Institute help develop a team philosophy for healthcare staff?
We think the more the OR staff can be aligned and actually experience similar ways of doing things, the more efficient the OR can be. We know in today's times that is so essential.
Let's take orthopedics, for example. If the surgeon is going through a course on a total knee procedure, the surgeon will be focused on the implementation of the implant. We may have the PA concurrently focused on the incision and the wound closure or blood management. So when it all comes together, it's a well-orchestrated procedure.
Does the building of shared knowledge take some of the pressure off the surgeon once they're performing the procedure in question on an actual patient?
A good way to look at it is all teams can benefit when the next step or the need for the next instrument is anticipated. That just helps further reinforce the value of shared knowledge.
What prompted Johnson & Johnson to create this opportunity for healthcare providers?
We have provided comprehensive disease state and procedural solutions across multiple specialties for years. In the past, we had many individual brands — like DePuy Synthes and Ethicon — managing their own institutes and requiring each region to do their own work.
Now what we've done is brought together all of these institutes — along with the digital ecosystems and the strategic partners — under the Johnson & Johnson Institute umbrella. I think this is key because medical technology and knowledge are rapidly advancing, becoming more complex, which then requires a more holistic approach to learning.
We can really cover the total procedure from exposure to closure. Today the J&J Institute educates more than 125,000 healthcare professional each year around the world.
For those who participate in the learning opportunities, what should they expect?
They can expect that we will provide them with a comprehensive range of educational offerings. We provide education for everyone, from residents to key opinion leaders to entry level nurses or senior OR staff, and now even hospital managers and CEOs.
Our curricula encompass live classes, we do mobile labs, simulation training. We host online modules, webinars, videos. We try to fuse the hands on, real world training with interactive experiences to really deepen their knowledge beyond just the traditional classroom.
And of course our custom curriculum is taught by world renowned faculty who also have a passion for education.
When healthcare professionals actually come to the Johnson & Johnson Institute, we try to ensure now that we incorporate principles that reinforce our culture of well being at Johnson & Johnson. We have things like energy and movement breaks every 90 minutes, healthy options for lunch and snacks, and rooms for natural sunlight and opportunities to get outside a bit.
We really want to make the customer experience a memorable one, differentiating us from any other company out there.
How can healthcare professionals get involved?
They can come to our website. They can review the course calendar or browse any videos or content that interests them. They can also go to our Johnson & Johnson Institute channel on VuMedi or visit social media channels on Twitter or LinkedIn.
We do a lot of resident training, and residents can get involved with our virtual residency program. That builds on cognitive skills development and focuses mainly on general surgery, but we also have a future leaders program that focuses on orthopedics.
In terms of bricks and mortar, we have 26 locations across the globe. We focus on so many specialties, which include, but are not limited to, surgical oncology, cardiology, and orthopedics.
Do you envision the Johnson & Johnson Institute growing in the future?
The technology piece is key, and that's something that we are continually trying to enhance. We are looking out for startup companies that have technology that can bring education to the right physicians at the right time, wherever they may be.
Part of this is going to be focusing on our emerging markets. We need to determine how J&J and other med tech companies can support them around the world. And it has to be blended learning, including both the digital piece and the hands-on piece.
We are constantly looking for ways to partner with companies to make the access be immediate and easy and not have to incorporate a lot of capital equipment, relying instead on apps or mobile phones.
Anything else you'd like to add?
At the J&J Institute we really are committed to providing healthcare professional access to programs that will help them continue to address today's challenges. That might mean things like treating an aging population with chronic disease, or learning how to use that new enabling computer technology in surgery, or how to improve OR efficiency. We realize that our approach has to be truly comprehensive.