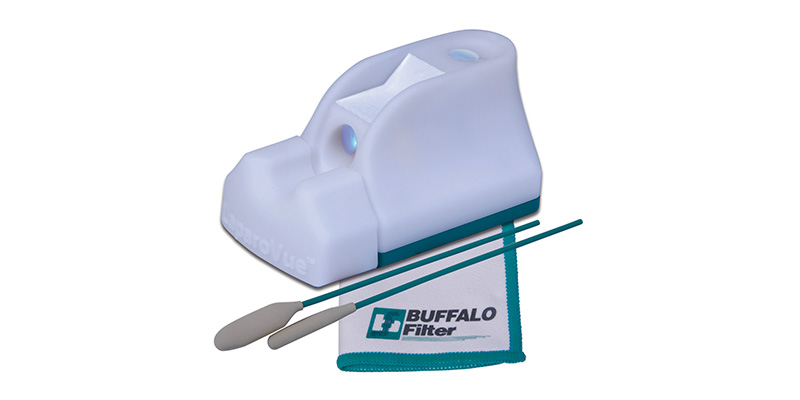 Buffalo Filter's LaparoVue Visibility System was awarded the third place Minimally Invasive Surgical Products award in Surgical Products' annual Excellence in Surgical Products Awards. To learn more about the product, Surgical Products connected with the experts at Buffalo Filter.
They shared: Understanding a surgeon's need to see clearly during laparoscopic surgery, LaparoVue™ Visibility System is an all-in-one solution designed to take the complexity out of achieving optimal visualization.
Distinctive by design, LaparoVue features two ports, one for warming and white balancing, and one for cleaning and defogging. Both ports can be used simultaneously during surgery, providing greater efficiency and reducing surgery delays. The ergonomically designed unit warms the scope in five minutes to prevent fogging and operates for up to five hours.  LaparoVue also features a scope cradle that safely and securely supports the scope, reducing tension on the lens and potential for damage. Additionally, two radiopaque VueTip™ Trocar Swabs are provided that remove debris and excess liquid from the trocar cannula.
An easy to use, disposable, multi-purpose device, LaparoVue eliminates the necessity for multiple product purchases. Change your Vue today.
This award was featured in the November/ December 2015 issue of Surgical Products. To see the complete issue, click HERE.