By Ronald Boumans, Emergo Group
On January 15th, 2019, the UK Parliament voted the Brexit agreement down by a record majority of 432 against 202. The Brexit agreement was the result of negotiations between the EU and the UK negotiators. Previously it had been accepted by EU leaders and the UK government, but required approval from the UK Parliament. Finally, the European Parliament would also have to vote on the agreement.
Get the full story here at the Emergo Group's blog.
The opinions expressed in this blog post are the author's only and do not necessarily reflect those of MedicalDesignandOutsourcing.com or its employees.
Engineering Better Devices at DeviceTalks Minnesota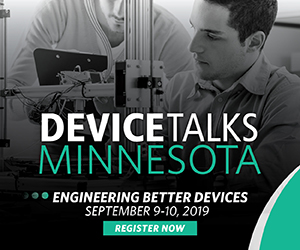 DeviceTalks Minnesota's engineering track is designed to provide attendees with with actionable lessons in a peer-to-peer format on topics such as:
Human factors engineering
Patient-centric device development
R&D trends
Manufacturing and scalability
Navigating the product development process from start to finish
"How We Built This" panels with top medical device groups
Join industry leaders and medical device professionals at the most awaited medtech conference of the year, DeviceTalks Minnesota.

Use code DT15 to save 15%!

REGISTER NOW