Medical Alley today release a 10-year strategic plan to guide the medical technology cluster in Minnesota that seeks to have the state "recognized as the global epicenter of health innovation and care."
The trade association came up with the plan after a pair of stakeholder meetings last year involving representatives from all corners of the North Star State's healthcare industry. The goal is to maintain the area's competitiveness while developing the conditions to foster an early-stage ecosystem, according to a press release.
"Minnesota's place of leadership in the great history of healthcare advancement is secure. The goal of our board and community is to ensure that Medical Alley continues to lead the transformation of healthcare around the world," Medical Alley Assn. president & CEO Shaye Mandle said in prepared remarks. "We're excited to lay this foundation for the public and private sectors to work together to deliver the next generation of solutions and opportunities that define health innovation and care."
Get the full story on our sister site, MassDevice.
Engineering Better Devices at DeviceTalks Minnesota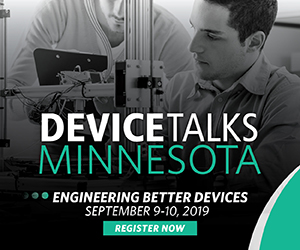 DeviceTalks Minnesota's engineering track is designed to provide attendees with with actionable lessons in a peer-to-peer format on topics such as:
Human factors engineering
Patient-centric device development
R&D trends
Manufacturing and scalability
Navigating the product development process from start to finish
"How We Built This" panels with top medical device groups
Join industry leaders and medical device professionals at the most awaited medtech conference of the year, DeviceTalks Minnesota.

Use code DT15 to save 15%!

REGISTER NOW