Indian medtech maker Meril Life Sciences said it has won the CE Mark for its MyVal-THV system, a transcatheter aortic valve replacement (TAVR) developed exclusively in India.
The MyVal device is balloon-expandable and employs a hybrid honeycomb cell design. The upper, open cells were designed to ensure un-jailing of coronary ostia, and the closed, lower cells offer high radial strength, according to the company.
Get the full story on our sister site, MassDevice.
Engineering Better Devices at DeviceTalks Minnesota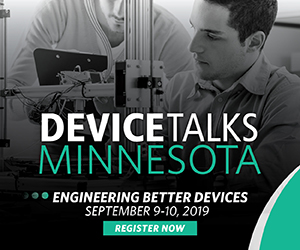 DeviceTalks Minnesota's engineering track is designed to provide attendees with with actionable lessons in a peer-to-peer format on topics such as:
Human factors engineering
Patient-centric device development
R&D trends
Manufacturing and scalability
Navigating the product development process from start to finish
"How We Built This" panels with top medical device groups
Join industry leaders and medical device professionals at the most awaited medtech conference of the year, DeviceTalks Minnesota.

Use code DT15 to save 15%!

REGISTER NOW