The second annual Model One Awards (MOAs) recognizes eight industrial design students for excellence in product design…
Model Solution has announced the winners of the 2017 Model One Awards (MOAs). Eight students from various institutions across the United States have been selected as Model One Award winners. Model Solution assisted these eight students to bring their designs to life, working to verify designs for manufacturing and select of colors, materials and finishes. Model Solution developed mock-ups and high-quality appearance models of the following eight winning designs.
* Andrew Keel from NC State University — Designed to incapacitate an assailant without taking a life, the Duo-Shock taser is a non-lethal self/home defense alternative that features a built-in camera
* Ben Stibal from Purdue University — Respire is a customizable respirator with a built-in fan to remove heat and ensure users don't re-breathe the same air
* Juliette Laroche from the University of Houston — Innsaei scuba diving mask increases communication capabilities between divers
* Loren Chen from the University of Notre Dame — The Homegrown indoor composting solution helps gardeners monitor what they put in their compost bin
* Mike Jacobs from Arizona State University — Zero is a wearable device that aids athletic performance by strengthening an athletes focus on clear and achievable goals
* Samuel Ach from Metropolitan State University of Denver – Cybex Mono is a next generation functional weight training platform that maximizes versatility and heightens user engagement through the integration of physical and digital experiences
* Shannon Chang from the University of Illinois at Urbana Champaign — PRELUDE is a Bluetooth Speaker System that has a 2-way communication feature like a pair of walkie talkies
* Shubham Harish from Detroit College for Creative Studies — Echo canine prosthetic leg designed to restore a dog's natural abilities including balance and mobility
These products are showcased at the 2017 International Design Conference 2017 in Atlanta at the Model Solution booth 24-26.
"Congratulations to our 2017 Model One Award winners. The MOAs embody the spirit of design and innovation, celebrating student achievements from the past year," said Danny Sung, Director of Sales at Model Solution. "Model Solution is pleased to work with students from prestigious institutions and help bring their designs to life."
To learn more about the Model One Award, go to www.model-solution.com
Last Chance to Save for DeviceTalks Boston!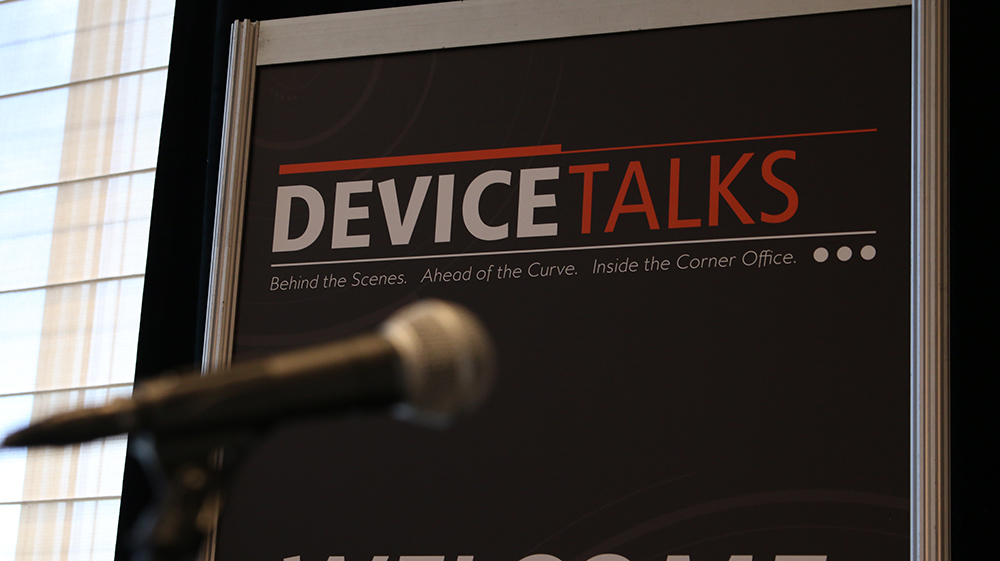 Early rates for DeviceTalks Boston end August 15th.

Don't miss the chance to save $100 and join top medtech innovators including leaders from Hologic, Google, Gray Matter, TransEnterix, NxStage Medical, Smith & Nephew, HeartFlow, Dynatronics, Johnson & Johnson, Allied Minds, and many more.

View Full Agenda

Register today to save. Use code LASTCALL to save an additional 10%.