A study evaluating NeoTract's UroLift treatment for men with enlarged prostate glands showed a 62% improvement in lower urinary tract symptoms, the company said today.
The real-world study enrolled 100 men with benign prostatic hyperplasia (BPH) at a single center. Peak flow rate improved 140% and the post-void residual volume (PVR) decreased by 71 ml, with no patients requiring re-operation.
Get the full story on our sister site, Mass Device.
Engineering Better Devices at DeviceTalks Minnesota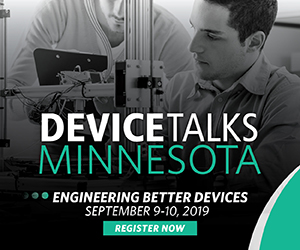 DeviceTalks Minnesota's engineering track is designed to provide attendees with with actionable lessons in a peer-to-peer format on topics such as:
Human factors engineering
Patient-centric device development
R&D trends
Manufacturing and scalability
Navigating the product development process from start to finish
"How We Built This" panels with top medical device groups
Join industry leaders and medical device professionals at the most awaited medtech conference of the year, DeviceTalks Minnesota.

Use code DT15 to save 15%!

REGISTER NOW