PDI Healthcare has released a new infographic meant to highlight the often overlooked bacterial risk associated with touchscreens in healthcare environments. The company specializes in products that meant to help stop preventable infections, and the infographic is punctuated with the logo for their Easy Screen cleaning wipes.
The infographic pulls from multiple studies to note that 86 percent of clinicians and 76 percent of nurses use smartphones in the workplace. Additionally, it includes the troubling statistic that 17 percent of physicians do not clean their devices.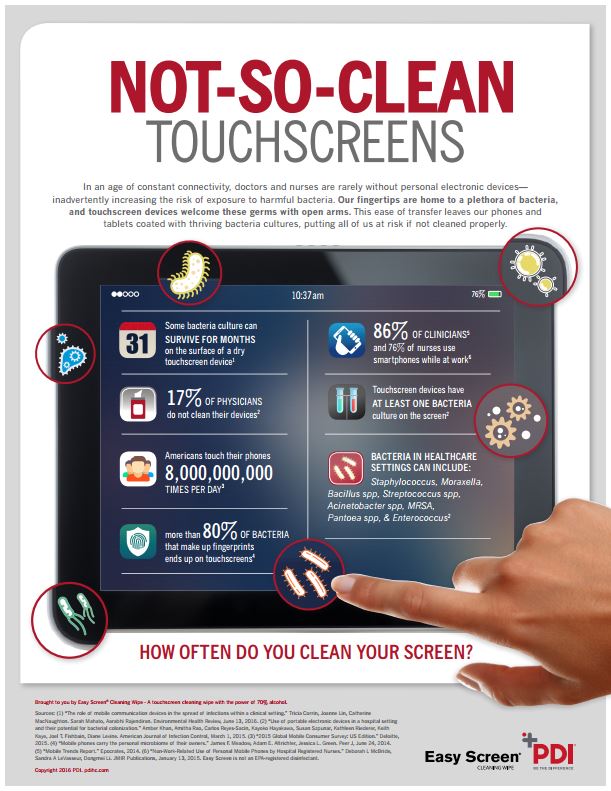 A PDF of the infographic can be found at the PDI Healthcare website.