Keratoconus can steal the sight from otherwise unsuspecting healthy young people. The front clear wall of the eye develops a weak spot so that light does not focus properly within the eyes anymore.
Affected people may notice streamers around lights at night, the need for increasing strong glasses especially with the second number (astigmatism) increasing. The eyes start to itch and sufferers tend to vigorously rub their eyes making the vision worse.
Glasses gradually no longer work and sufferers need hard contact lenses to see, but contacts hurt because they do not fit well over the deformed eyes. Eventually many sufferers have corneal transplants that require a year of healing and a lifetime of anti-rejection eye drops.
Recently, a new strengthening process called cross-linking, performed in the doctor's office, can stop the progression of keratoconus. Nearly everyone with keratoconus should have cross-linking to prevent further vision loss. Cross-linking stops the disease but it does not restore lost vision and unfortunately many people have already suffered major vision loss.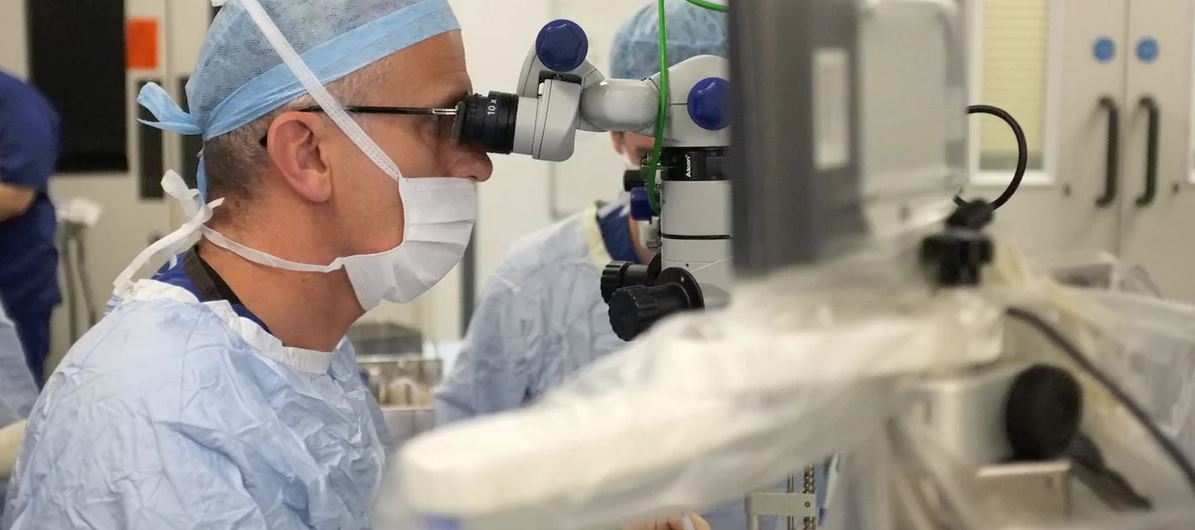 Bowman Layer Transplant or BLT, is a new procedure that was originated by Gerrit Melles, M.D. of Rotterdam, Netherlands, and later brought to the U.S. by Robert Epstein, M.D. of McHenry, Illinois who converted it into a laser process. BLT has become a very helpful step in restoring lost vision for people with keratoconus.
The BLT transfers a very small disc of corneal tissue into a tiny pocket that the surgeon creates totally within the patient's numbed cornea. The BLT operation adds tissue that rests sandwiched between the front and rear wall of the patient's own cornea, and the new tissue is completely shielded from the body's immune system.
Tissue bonding is much stronger with BLT than with a full corneal transplant and no tissue is removed. BLT reduces the curvature of the patient's cone shaped cornea. The laser allows for a very precise incision placement within the patient's thinned cornea.
The Bowman Layer Transplant has key advantages over regular corneal transplantation including much faster healing time, an increased strength of the cornea, and no issues with tissue rejection.
The BLT is now a key step, along with other innovations, to help restore vision for people suffering with keratoconus.
(Source: EurekAlert!)