Augustine Temperature Management recently announced a new addition to the HotDog line of products designed to provide added comfort to clinicians. Committed to smart, safe temperature management in clinical settings without utilizing any forced air, the HotDog line delivers physical warming to patients and practitioners. As the manufacturer points out, forced-air warming puts the surgical site at greater risk of infection.
The new Clinician Warming Vest is designed to work with the HotDog Patient Warming system to help practitioners stay comfortable in cold ORs. The apparel includes a heater that inserts into a vest pouch. The warmer is then connected to the HotDog system. In a promotional announcement, the company notes, "The lightweight vest can be worn over your scrubs and is powered by the same HotDog Patient Warming controller used to keep patients warm without blowing air. The heater insert is made from a flexible conductive fabric that is safely sealed in a urethane shell. It can be easily removed to launder the vest."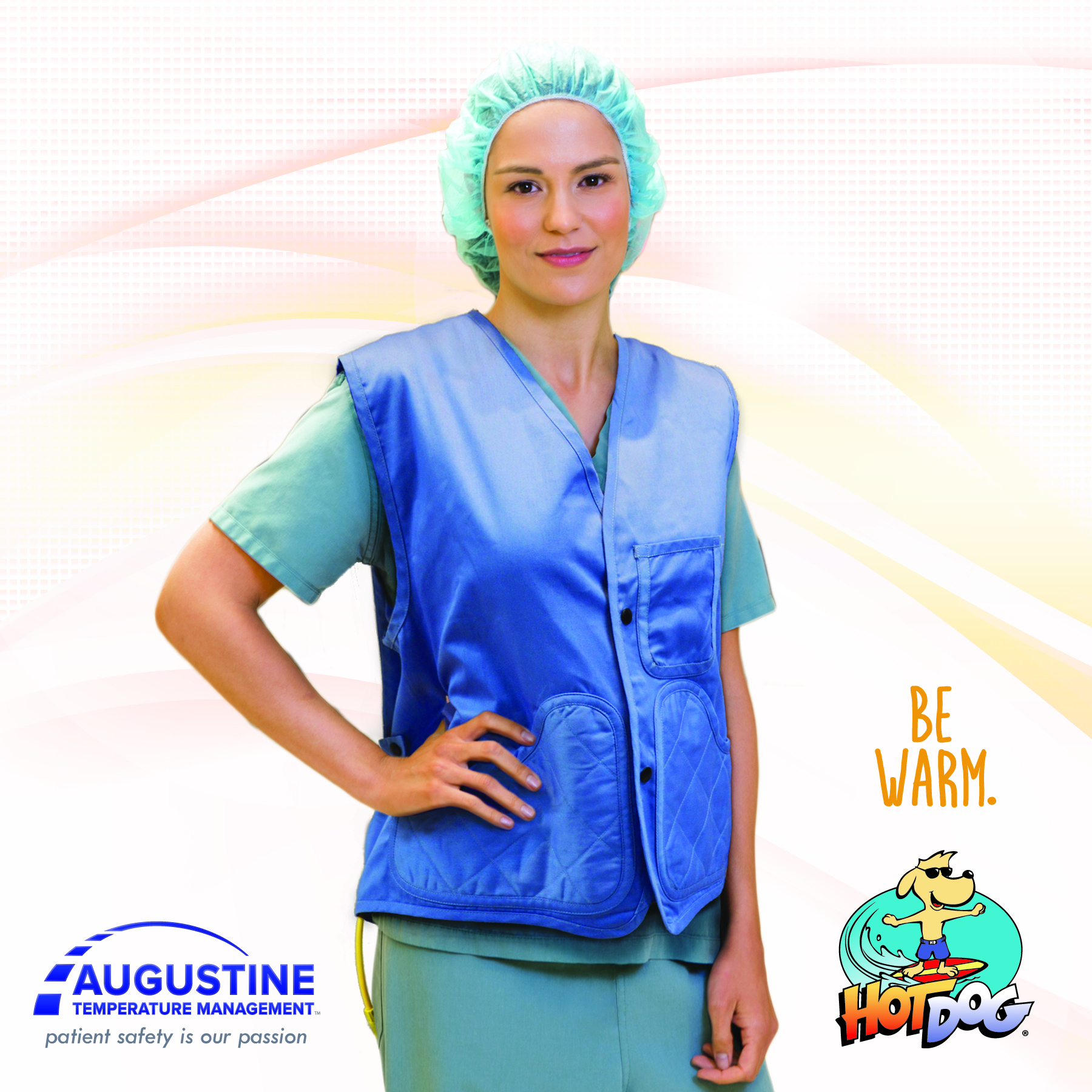 The vest is available in two adjustable sizes: one that covers roughly XS to M and one that accommodates roughly L to XXL. More information is available at the company's website.