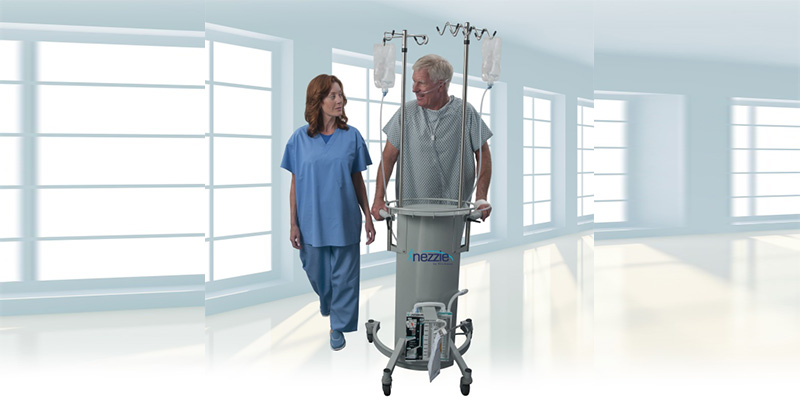 Blickman's Nezzie Ambulation Device was awarded the second place Safety award in Surgical Products' annual Excellence in Surgical Products Awards. To learn more about the product, Surgical Products connected with the experts at Blickman.
They shared:  Developed by a Thoracic Surgeon Nezzie, a safe patient ambulation device by Blickman; parked bedside, holds all equipment in a single, self-contained, stable unit. From immediately after surgery to the days that follow, getting out of bed is a significant challenge for postoperative patients. The simplest movements can be difficult. Yet, frequent ambulation may reduce patient recovery time, LOS, peripheral ailments and costs associated with those ailments. Nezzie, resides bedside and holds all devices, monitors, oxygen and IV poles, thereby eliminating the need to transfer and carry each item during ambulation. This creates a more efficient ambulation workflow, reducing the number of clinicians needed from three or more to just one. Nezzie's unique design including its " adjustable wrap-around handles" ensures stability and patient safety. Clinical studies with the 1st generation Nezzie validate its benefits, while recent certification testing earned Nezzie outstanding ratings for safety, stability and durability.
This award was featured in the November/ December 2015 issue of Surgical Products. To see the complete issue, click HERE.