Olympus is continuing their robust expansion of into the area of endoscopic devices with the recent introduction of a new electrosurgical knife and a pair of sphincterotomes.
Through a distribution agreement between Olympus and Sumitomo Bakelite Co., Ltd. the former manufacturer is bringing the SB Knife Monopolar ESD Knife to the U.S. market. The electrosurgical knife is intended for use in endoscopic submucosal dissection (ESD). The pincers are especially well-suited to excise gastric cancers before they enter the muscle layer.
Olympus also introduced the CleverCut3V Distal Wireguided Oblique Tip and the CleverCut3V Distal Wireguided Short Bend Tip. The two sphincterotomes serve specialized needs.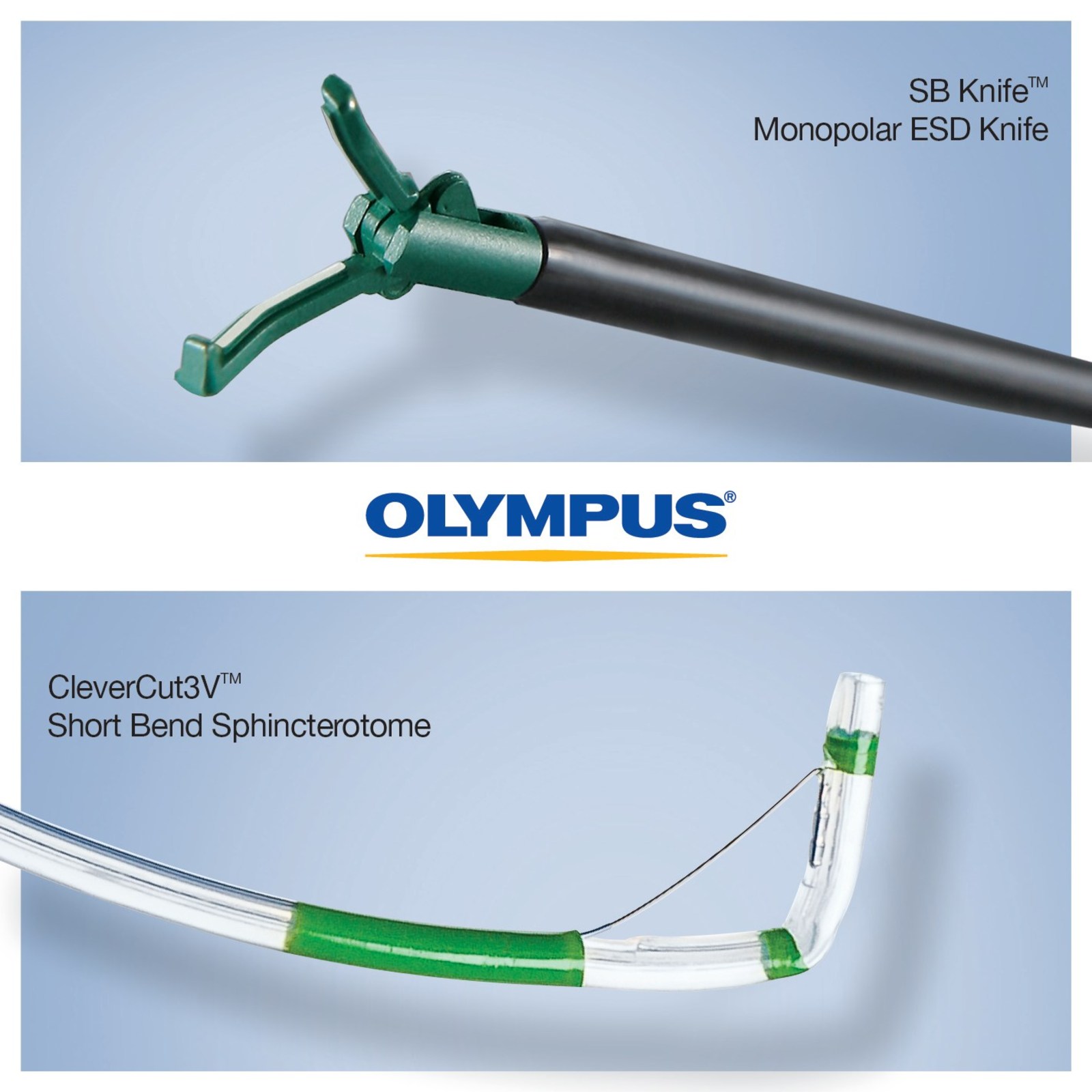 According to Olympus, "The CleverCut3V Distal Wireguided Oblique Tip device has been designed to align the axis of the sphincterotome to the bile duct and improve cannulation success while reducing unintended pancreatic duct manipulation."
The CleverCut3V Distal Wireguided Short Bend Tip sphincterotome allows the physician to move in closer to the papilla and provides for cannulation, even if the scope is not ideally positioned.
Kurt Heine, group vice president of the endoscopy division at Olympus, points out these new products represent an ongoing commitment on the part of the manufacturer.
"With improved patient outcomes, cost containment and patient satisfaction as our foremost goals, we will continue to raise the bar for facilities and physicians addressing digestive disorders," Heine says in a press release touting the new devices.