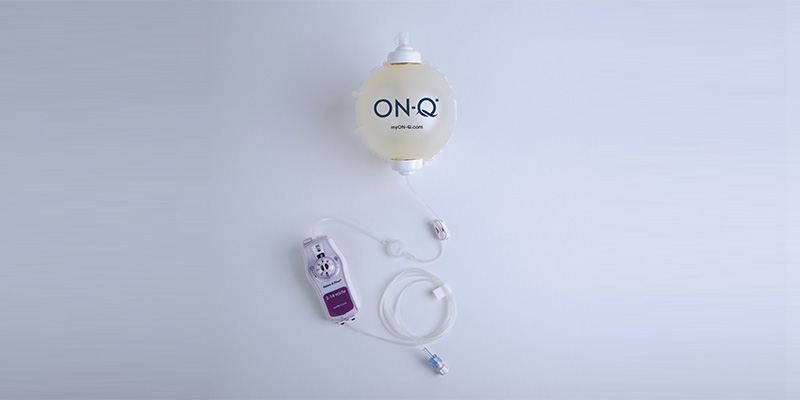 Halyard Health's ON-Q* Pain Relief System was awarded the third place OR Equipment and Accessories award in Surgical Products' annual Excellence in Surgical Products Awards. To learn more about the product, Surgical Products connected with the experts at Halyard Health.
They shared: The ON-Q* Pain Relief System is a post-operative, non-narcotic pain management solution that allows surgical teams to manage patients' pain post-operatively and may provide better outcomes. A continuous infusion pain pump providing targeted pain relief to the surgical site area or near a nerve, ON-Q* is titratable and can be adjusted to provide customization for each patient. It may help patients feel better faster, shorten the length of stay, reduce narcotic consumption and thus reduce narcotic-associated side effects. Patients using ON-Q* report lower pain scores post-surgery, higher satisfaction scores and are more likely to experience better pain management with fewer side effects, contributing to an improved overall patient experience.
This award was featured in the November/ December 2015 issue of Surgical Products. To see the complete issue, click HERE.