These days, many of us spend hours looking at our phones, and recently, Apple introduced a nifty statistical setting that tells us just how much we're on our phones each day and each week. As digital devices become glued to our fingertips, our eyes may be paying the price as well. Now, a mobile screen protector, known as PURP, has been created to protect our eyes from the blue light waves emitted from devices.
Our bodies use natural blue light from the sun to regulate natural sleep and wake cycles. This blue light also helps boost alertness, heighten reaction times and elevate our mood. Our phones emit an artificial blue light that is generated by our devices, and our eyes are not effective at filtering out blue light because of its short wavelength, which produces a higher amount of energy. Additionally, 100 percent of blue light travels through the cornea and into the retina. This is not good, considering all other visible lights and their wavelengths are filtered through our eyes. Ultimately, overexposure to blue light could cause damage to our eyes.
PURP contains five-layers: Japanese Nippa Adhesive, 9H Nanotech Blue Light TGlass, an optically clear layer, polarized film and an oleophobic layer.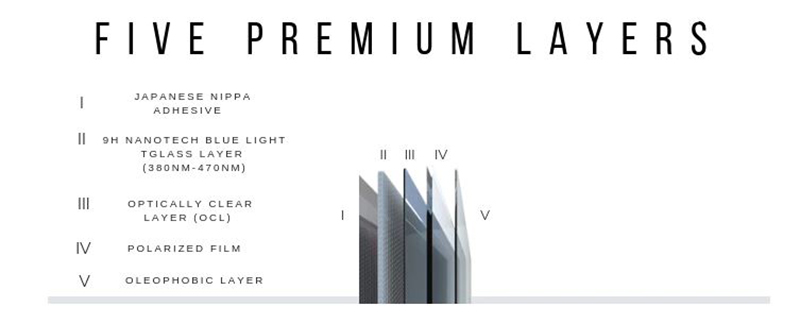 PURP was designed to block out almost 90 percent of the blue light emitted by devices, while not altering the feel or high-quality color of the device picture.
Ultimately, the creators hope their technology alleviates strain on the user by being more mindful to their health.