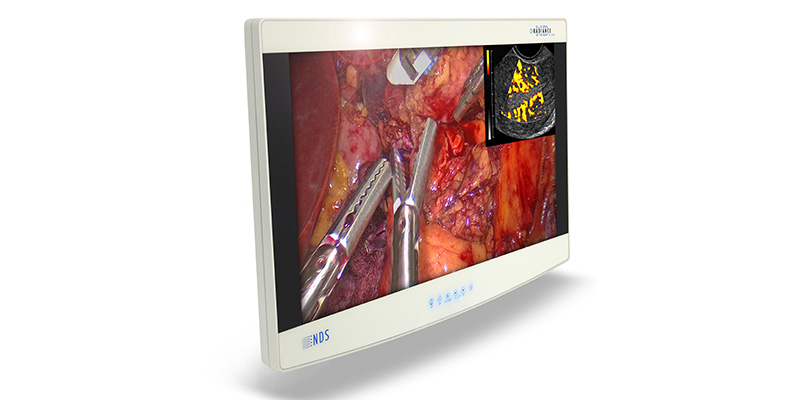 Radiance Ultra was awarded the third place OR Visualization award in Surgical Products' annual Excellence in Surgical Products Awards. To learn more about the product, Surgical Products connected with the experts at NDS Surgical Imaging.
They shared: The new Radiance® Ultra 27"surgical display from NDS is the first to incorporate Corning® Gorilla® Glass for added durability. Offering excellent scratch and impact resistance, the edge-to-edge glass front panel is also easy to clean and disinfect, enabling faster OR turnaround.
Featuring the brightest LED backlight in its class,* the Radiance Ultra is designed to overcome glare in high ambient light environments, allowing surgeons to more easily visualize recessed anatomy.
Proprietary Medi-Match™ color calibration technology, in combination with NDS's Intelli-guard™ backlight stabilization system, gives clinicians added confidence that the color of tissue and other anatomy is rendered accurately and consistently from one display to the next over years of operation.
The 27" Radiance Ultra has a front liquid Ingress Protection rating of IPX6, the industry's highest.
This award was featured in the November/ December 2015 issue of Surgical Products. To see the complete issue, click HERE.
*The highest output luminance at 6500°K color temperature, 900 cd/m2 (typical)