A new Discern Health report supported by AdvaMed claims that current value-based payment models lack quality measures to effectively assess medical technology value.
In the report, investigators identified what they claimed to be "significant gaps" in eight clinical areas it studied that included medical devices indicated to treat those conditions.
Report investigators found multiple areas in which it deemed quality measures "are not being used effectively or are absent from payment models," and suggested that measures in use did not appropriately account for benefits of medtech and devices over time, or take into consideration quality of life improvements.
"Value-based payment can help providers increase efficiency while improving patient care, but only when quality and value are properly assessed,. This study underscores the uneven playing field on which medical technology is judged, potentially depriving American patients of the innovative care they deserve," AdvaMed president and CEO Scott Whitaker said in a prepared statement.
Get the full story on our sister site MassDevice.
Engineering Better Devices at DeviceTalks Minnesota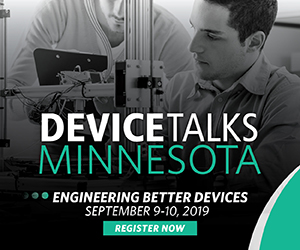 DeviceTalks Minnesota's engineering track is designed to provide attendees with with actionable lessons in a peer-to-peer format on topics such as:
Human factors engineering
Patient-centric device development
R&D trends
Manufacturing and scalability
Navigating the product development process from start to finish
"How We Built This" panels with top medical device groups
Join industry leaders and medical device professionals at the most awaited medtech conference of the year, DeviceTalks Minnesota.

Use code DT15 to save 15%!

REGISTER NOW