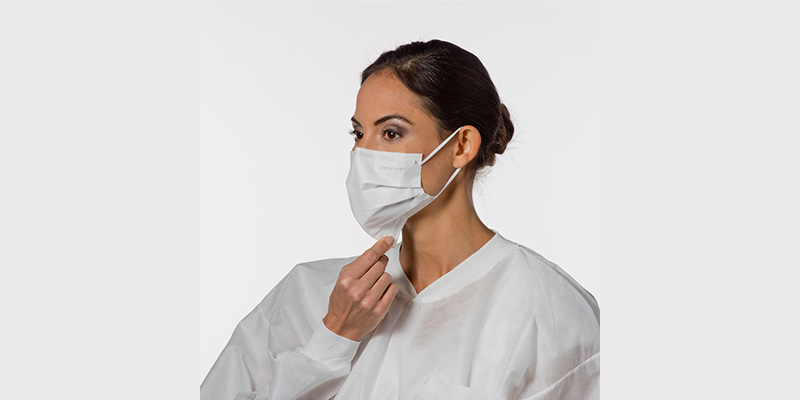 Crosstex/SPSmedical's Secure Fit Technology Face Masks were awarded the second place Apparel award in Surgical Products' annual Excellence in Surgical Products Awards. To learn more about the product, Surgical Products connected with the experts at Crosstex/SPSmedical.
They shared: Crosstex/SPSmedical recognizes that protection, comfort and fit are the most important roles for face masks in today's healthcare market. Secure Fit® Technology Face Masks from Crosstex/SPSmedical feature patent-pending aluminum nose and chin pieces that can be adjusted to fit the shape and size of any face. Secure Fit Technology Face Masks significantly reduce gapping on the sides and bottom of the mask, reducing exposure to airborne particulates and aerosols.
Secure Fit Technology Face Masks provide three times greater protection than other masks, better breathability, better fit and better feel than that of a tie-on mask, come in all 3 ASTM levels, are made in the US, and are readily available. See how safe really feels. Compare a fitted mask with Secure Fit Technology to a standard mask. Take the Secure Fit challenge today.  Request a free sample of up to four different styles.
This award was featured in the November/ December 2015 issue of Surgical Products. To see the complete issue, click HERE.