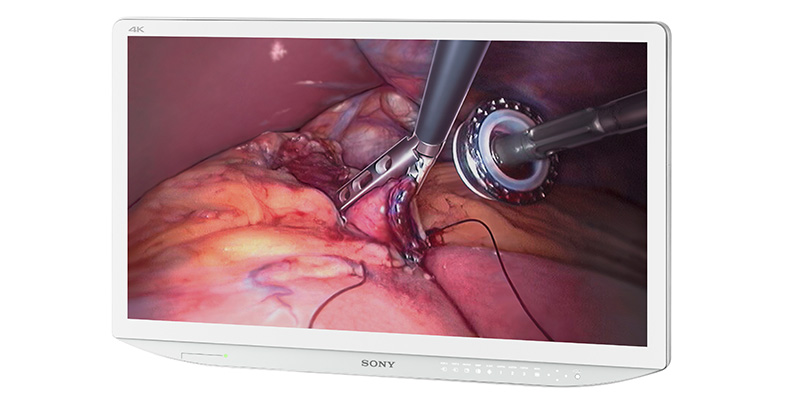 Sony's 4K Medical Monitors were awarded the first place OR Equipment and Accessories award in Surgical Products' annual Excellence in Surgical Products Awards. To learn more about the product, Surgical Products connected with the experts at Sony.
They shared: Sony's new 4K 2D medical monitors, LMD-X550MD (55-inch) and LMD-X310MD (31-inch), offer four times the resolution of standard HD with no pixilation. The clarity and detail of 4K images hold great potential for increased visualization during and after a surgical procedure. Sony's monitors feature a slim profile and bezel, extremely bright panel technology, a wide color gamut for more accurate color reproduction and the ability to use a "quad-split" view to see four full HD signals at once. These models, featuring an OptiContrast Panel for providing edge-to-edge glass screen protection and corner-to-corner uniformity, showcase intricate detail and high-contrast images in both dark and well-lit rooms. Sony's 4K medical monitors are compatible with a range of 4K products and systems, giving enhanced depth of field to operating procedures, in addition to immersive training and educational experiences. 
This award was featured in the November/ December 2015 issue of Surgical Products. To see the complete issue, click HERE.