According to a recent Allego survey, 73% of salespeople in the medical/pharmaceutical industry believe insights from reps in the field would improve the sales enablement process at their company.
Allego's Inaugural Sales Enablement and Training Survey offers insight into the disconnect between current sales enablement and training programs and what's needed to drive performance in the field.
Survey findings include:
59% of sales professionals agree they want their sales training and enablement to be more accessible for when they need it most
Only 30% of sales representatives feel traditional training techniques, such as boot camps, certifications, and periodic training programs improve sales performance
Collaboration is key – the majority of sales reps (68%) say learning from peers is the most effective method of training
Download this paper on MassDevice.com.
Engineering Better Devices at DeviceTalks Minnesota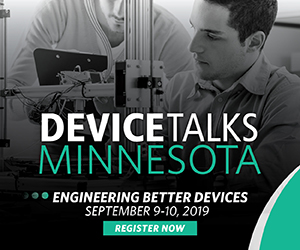 DeviceTalks Minnesota's engineering track is designed to provide attendees with with actionable lessons in a peer-to-peer format on topics such as:
Human factors engineering
Patient-centric device development
R&D trends
Manufacturing and scalability
Navigating the product development process from start to finish
"How We Built This" panels with top medical device groups
Join industry leaders and medical device professionals at the most awaited medtech conference of the year, DeviceTalks Minnesota.

Use code DT15 to save 15%!

REGISTER NOW