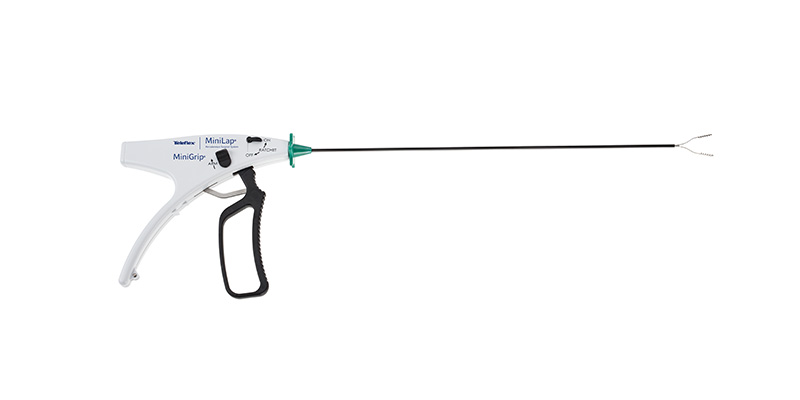 Teleflex's MiniLap Percutaneous Surgical System was awarded the second place Minimally Invasive Surgical Products award in Surgical Products' annual Excellence in Surgical Products Awards. To learn more about the product, Surgical Products connected with the experts at Teleflex.
They shared: The MiniLap® Percutaneous Surgical System from Teleflex is a portfolio of innovative laparoscopic surgical devices that allow percutaneous insertion with a slim 2.4 mm shaft and integrated needle tip without the use of a trocar, causing less trauma and leaving a nearly unnoticeable scar. Its ergonomic, multifunctional MiniGrip® Handle makes it easy for the surgeon to grasp and manipulate tissue, while providing both racheted and non-racheted capabilities. Additionally, its patented deployment design allows grasper jaws to open to 12.5 mm to grasp difficult structures, such as distended gall bladders, and the 30 cm proprietary steel shaft provides the strength and rigidity needed for secure tissue retraction. Teleflex is committed to helping make minimally invasive surgery even less invasive.
This award was featured in the November/ December 2015 issue of Surgical Products. To see the complete issue, click HERE.