Opioid abuse has reached alarming levels throughout our nation, and as the opioid epidemic spreads, it has helped focus the attention of healthcare professionals on every aspect of providing the appropriate care for behavioral health patients in the emergency environment. As with many aspects of healthcare management, the difference is often in the details.
Emergency departments (EDs) are usually the point of entry for patients with Mental Health Disorders (MHDs) or substance abuse issues. They are suffering from the effects of attempted suicide, violence, impaired decision-making, and/or drug or alcohol issues. New procedures, tools, and protocols are helping emergency departments improve the quality of care this patient population receives.
Caring for these patients presents a unique set of challenges. An estimated 5-7 percent of all emergencies are considered psychiatric emergencies. There are four major types of psychiatric emergencies: Suicide – consideration, plan, or attempt. Violence – psychiatric disorder, schizophrenia, mania, paranoia, drug abuse (PCP, cocaine, other CNS stimulants, alcohol abuse). Impaired Decision Making – stupor, delirium, severe depression, epilepsy. Drug or alcohol – overdose, excess, or detox needs. To understand caring for the behavioral health patient in the ED we must first examine these high-risk populations.
Suicide is the 10th leading cause of death in the United States. In 2015, 44,193 Americans died by suicide, there is approximately one suicide every 12 minutes, and for every suicide, there are 30 attempts. Suicide is the 2nd highest cause of death among people age 15-24.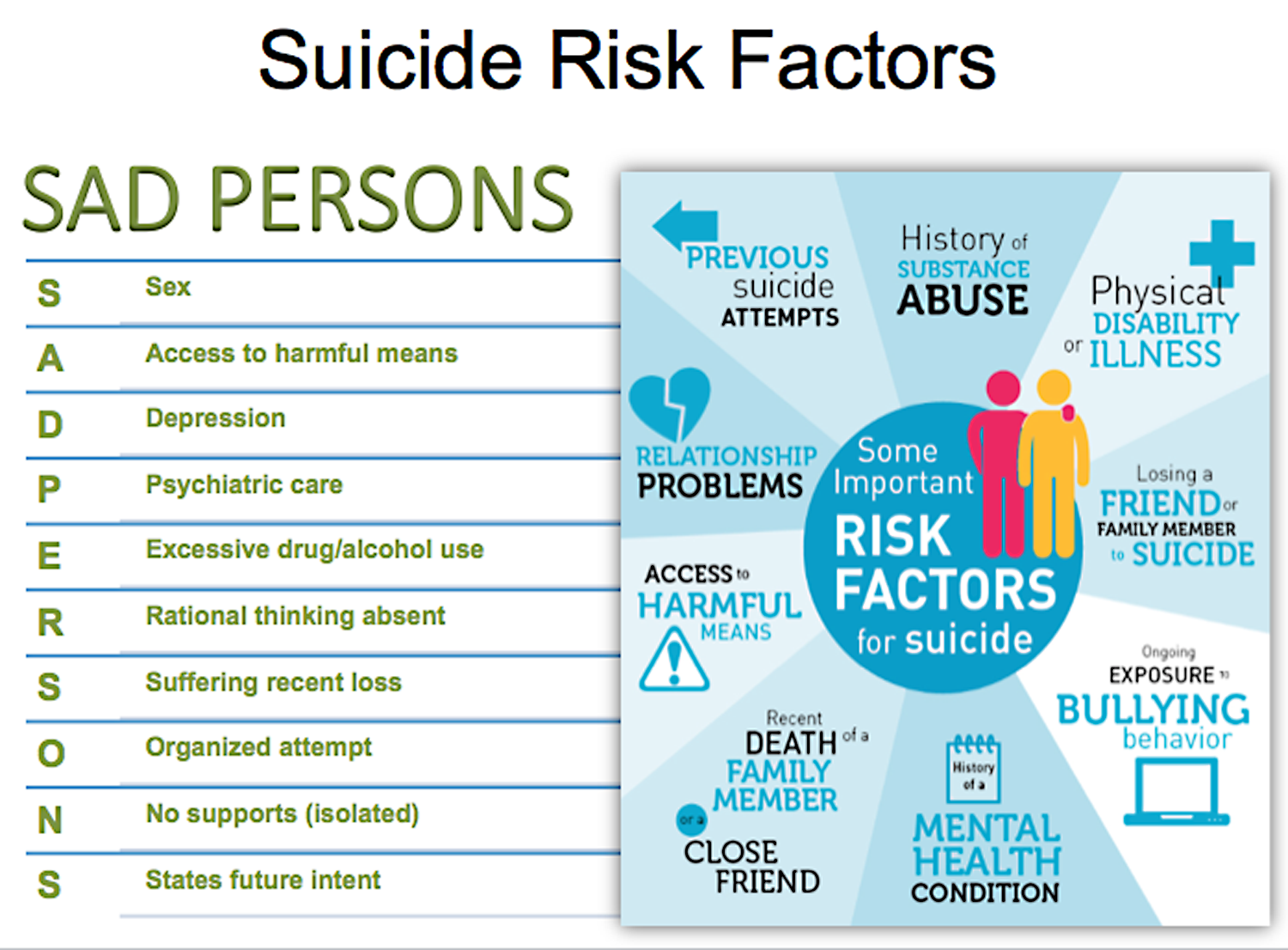 CDC Suicide Statistics show that 9.8 million adults have considered suicide, 2.7 million have made suicide plans, and 1.4 million made a nonfatal suicide attempt. Women attempt more often than men, men succeed more often than women. Men represent 78.8 percent of all U.S. suicides, and are 4 times more likely than women to die from suicide. 50 percent who succeed have attempted previously, 75 percent gave clear warning of intent. People who kill themselves, do talk about it in advance.
Drug overdose deaths are at an all-time high. America's leading cause of accidental death is now prescription drug overdose. Between 2005-2014 the national rate of opioid-related ED visits increased by 99.4 percent, and opioid-related inpatient stays increased by 64.1 percent. Between 2000-2014 the rate of overdose deaths involving opioids in the U.S. increased by 200 percent. Hospitalizations related to opioid misuse and dependence more than doubled between 2005 and 2014.
Alcohol abuse is another key factor. Nearly 5 million alcohol related ED visits occur annually. And 22 percent of people who committed suicide were legally drunk when they died.
All of this tells the healthcare industry that it's time to concentrate on behavioral health safety in the ED. 25-40 percent of patients presenting to the ED have either a primary or secondary behavioral health/substance abuse diagnosis.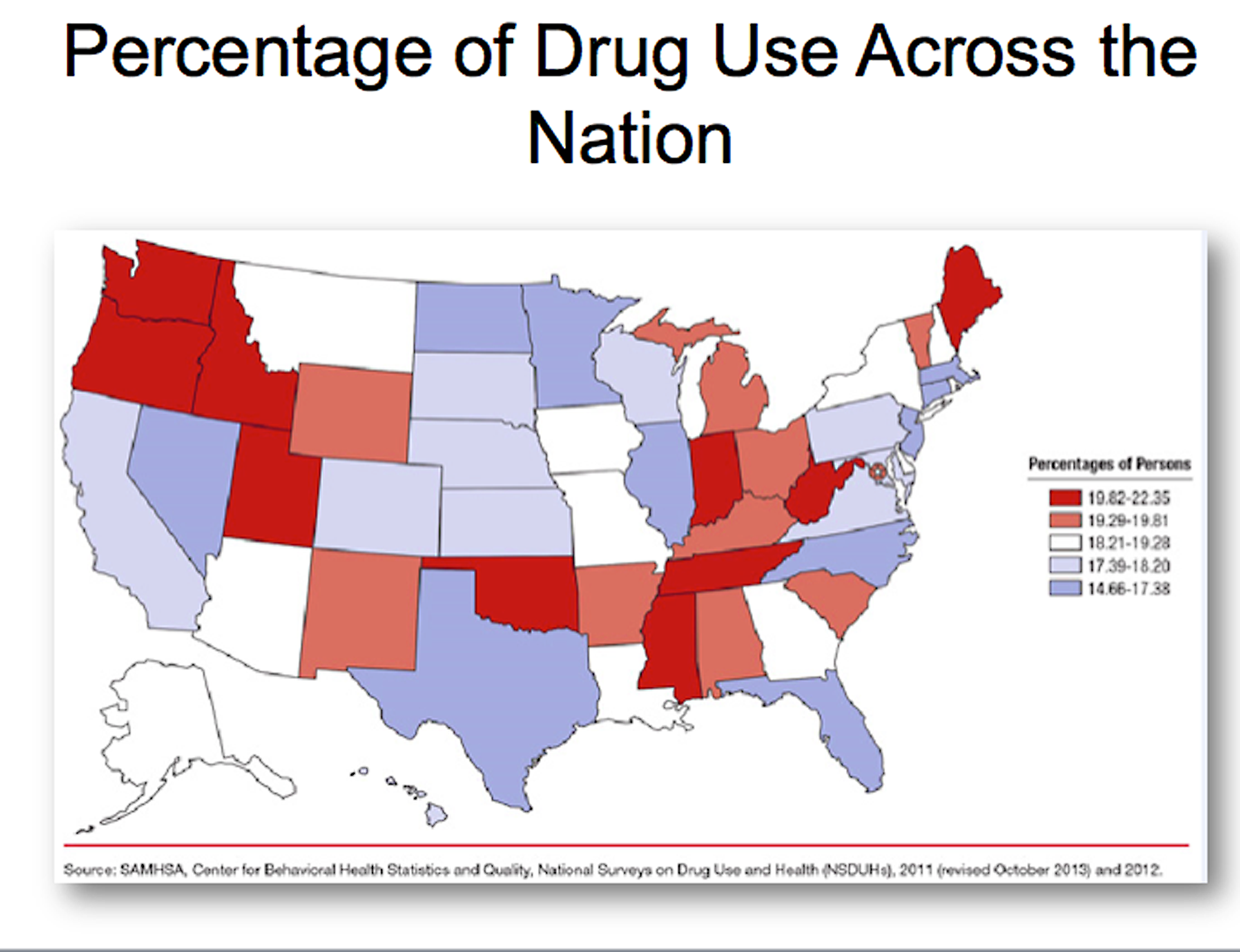 Emergency departments must identify and mitigate risks to improve patient safety. Each patient that presents to the ED should be triaged to identify risks. Behavioral health high-risk patients should be escorted directly into the ED where they can be observed. These patients should not wait in the waiting room – this leads to risk of increased agitation and elopement.
Patients should be placed in a safe room, close to the nursing station, away from exit doors, dangerous items such as anything sharp, plastic bags, ropes, strings, cords, tubing, silverware, oxygen tanks, should be removed. Patients should be monitored in the bathroom, and never left alone. If the patient is serious about hurting themselves, they will look for ways to do so in the ED hospital room.
All patients' belongings including clothing should be removed, documented and locked up away from the patient. Behavioral health patients are high risk for elopement. Consistently placing the patient in identifiable attire will help mitigate the risk by allowing staff to quickly recognize at risk patients. Patient attire should have safety in mind, no strings or binding, no pockets for harboring or concealing items, be comfortable to reduce agitation and allow for rest, be changed frequently if soiled from vomit, stool, urine or sweat – especially during periods of withdrawal or detox. Almost any article of clothing or any protruding object can be used for self-asphyxiation. After the patient is medically cleared in the ED, they must wait for a bed at a behavioral health receiving facility or unit. During this period the patient must be under 24-hour surveillance. This can be for a period as long as 2 days according to recent studies.
The demand for psychiatric emergency services in the ED is growing. With this growth, hospitals are tasked with keeping the specialized needs of the behavioral health patient in mind. To improve behavioral health care, especially when boarding in the ED may occur due to lack of an available bed, facilities must look at mitigating risks, by providing safer and more comfortable environments.
Until recently, patient apparel was one aspect of caring for behavioral health patients that was often overlooked — one of those details that can make a significant difference. Encompass Group, LLC has introduced Evolution Patient Apparel specifically designed to address the unique needs of behavioral health patients.
The new Evolution apparel line focuses on comfort and safety for the behavioral health patient population. It provides a safe, comfortable and convenient alternative to more expensive reusable products in high-volume usage and high-loss treatment areas.
Evolution apparel helps address the Triple Aim in healthcare: Population Health – visual identification of at-risk populations without compromising privacy. Cost per Capita – cost-effective alternative to reusable products in high volume/high loss treatment areas. Patient Experience – the garments' material provides superior softness and a level of comfort that is comparable to traditional fabrics.
The apparel's forest green color is designed to quickly identify at-risk patient populations; the lightweight elastic waist securely holds pants in position; there are no pockets–eliminating areas for concealed objects; and the clean, no-binding edge design prevents binding from being used for self-harm. The apparel is offered in adult sizes, X-small to 3X large, and pediatric sizes, small (2-4 years), medium (6-8 years), and large (10-12 years).