5. FDA under fire
FDA has also found itself making a series of statements and proposed reforms to answer the harsh public criticism the agency and industry as a whole have received.
In the past year, Netflix's documentary "The Bleeding Edge" and the International Consortium of Investigative Journalists' "The Implant Files" series ripped the agency and the industry over patient injuries attributed to faulty devices. The FDA has been particularly faulted for its 510(k) clearance pathway, under which it allows devices that are similar to previously approved technology to undergo a less strenuous review before they can be sold.
FDA has announced plans to reorganize its Center for Devices and Radiological Health, reforming the way 510(k) clearances are handled, and increase scrutiny of materials in medical devices.
Engineering Better Devices at DeviceTalks Minnesota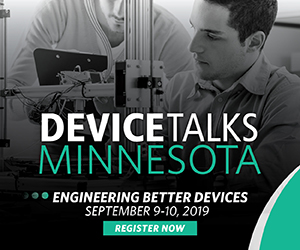 DeviceTalks Minnesota's engineering track is designed to provide attendees with with actionable lessons in a peer-to-peer format on topics such as:
Human factors engineering
Patient-centric device development
R&D trends
Manufacturing and scalability
Navigating the product development process from start to finish
"How We Built This" panels with top medical device groups
Join industry leaders and medical device professionals at the most awaited medtech conference of the year, DeviceTalks Minnesota.

Use code DT15 to save 15%!

REGISTER NOW