Insulet: +14%
While not seeing quite the productive year Dexcom has, diabetes-focused medical device developer Insulet has landed a number of wins so far this year. The company has seen its share value grow roughly 14.4% this year so far, closing at $43.09 on March 31.
The Billerica, Mass.–based company released the 1st data from the initial feasibility trial of its Omnipod Horizon closed-loop system for diabetes patients in February, touting consistent performance and minimal events of hypoglycemia.
The company also announced the opening of a new manufacturing facility in Acton, Mass., which it said will allow it to more efficiently produce its OmniPod system.
Insulet's Omnipod system is a tubeless, wearable insulin delivery system which delivers the user up to 3 days of nonstop insulin. The system is compatible with all major continuous glucose monitoring systems, according to the company, and can be managed wirelessly with Insulet's Personal Diabetes Management program.
Engineering Better Devices at DeviceTalks Minnesota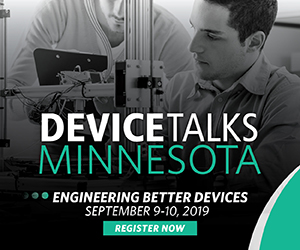 DeviceTalks Minnesota's engineering track is designed to provide attendees with with actionable lessons in a peer-to-peer format on topics such as:
Human factors engineering
Patient-centric device development
R&D trends
Manufacturing and scalability
Navigating the product development process from start to finish
"How We Built This" panels with top medical device groups
Join industry leaders and medical device professionals at the most awaited medtech conference of the year, DeviceTalks Minnesota.

Use code DT15 to save 15%!

REGISTER NOW